Polychromatic exhibits at Make Up in Paris
Demand drives innovation...and innovation drives us.
In 2013, Polychromatic (PCC) saw the opportunity to provide the nail polish world with high quality, innovative products. PCC strives to offer forecasting on advanced product development, fast turnaround and a high level of customer satisfaction.
PCC is here to make your business better. Our measure of success is based on our customer's loyalty and continued growth. From inception to creation, we're here to guide our customer's every step of the way and ensure success.
At Polychromatic we have reinvented nail polish! As a family division of Keystone Research & Pharmaceutical we have the largest team of dedicated professionals in the cosmetic coatings arena. We take great pride in having the largest nail polish manufacturing facility worldwide which allows us to have speed of production and prompt delivery of accurate orders. Our technical staff is available any time to recommend products, field questions and provide technical support. Our customers have unfettered access to our entire team to deliver a successful project.
Come see what we're about. We didn't invent nail polish…WE REINVENTED IT! It's an exciting time and we welcome you to join us!
Key Personnel
Tracey Leacock
President
Lia Paperetti
Sales Director, US & Brazil
lpaperetti@keystoneind.com
Jean-Francois Duc
International Sales Director
jfduc@keystoneind.com
Major Markets
Nail Lacquer
Cosmetics
Personal Care
Major Products
Suspension Bases
Ingredients
Packaging
Specialised Services
By delivering a wide range of semi-finished bulk to full turnkey options, we focus on the three things that make world-renowned nail polish:
BEAUTY + INNOVATION + SCIENCE
Through Beauty, Innovation & Science, or what we like to call B.I.S., Polychromatic focuses on fashion-forward thinking and cutting-edge technology during product development.
Global Capabilities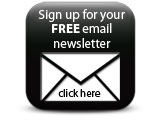 European Office
Batavenweg 5-7
5349BC Oss, Netherlands
Contact: Marina van Sligter
Tel: (+31) 412.693.100
Fax: (+31) 412.693.101
Email: pcc@keystone-europe.nl
New for 2015!
Turnkey operations in Brazil and EU
Contact us for information on the innovations of tomorrow, today.
#Stand E18
Featured Companies