Pottermore boss named new CEO of bareMinerals
Susan L Jurevics has been hired by Shiseido Americas to lead the colour cosmetics brand
Susan L Jurevics
Shiseido Americas has appointed Susan L Jurevics as President of bareMinerals.
Her new role is effective as of next week and she will report to Marc Rey, CEO and President of Shiseido Americas.
Jurevics will be responsible for the development and implementation of the strategic vision and growth plan for the colour cosmetics brand.
Prior to joining bareMinerals, the new President was CEO and Board Director of Pottermore — the digital entertainment arm of JK Rowling's Wizarding World.
Jurevics is said to have worked closely with Rowling, Pottermore's Board and Warner Bros to co-manage the movie franchise.
"Susan is an exceptional leader with an impressive track record working with some of the world's most successful brands," said Marc Rey, President and CEO of Shiseido Americas.
"She has deep management experience and a keen understanding of marketing and brand-building, and I believe she will bring fresh and unique insights to bareMinerals as our brands navigate the rapidly changing digital landscape and explore new methods of driving consumer engagement."
Jurevics resume also includes leadership positions across the Sony Corporation, including Senior Vice President, Global Retail CRM and Brand Marketing.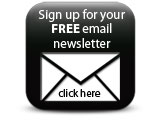 She has also held key positions at Mattel and Nickelodeon.
Companies