Pour Moi Skincare welcomes consumers into its lab for new campaign
The brand visited its manufacturing labs at Strand Cosmetics Europe to film behind-the-scenes footage of its products being created
US brand Pour Moi Beauty has released footage from its manufacturing facility at Strand Cosmetics Europe in France.
At the lab, the brand's team filmed behind the scenes content to share with its customers.
The brand wanted to demonstrate its commitment to transparency in the beauty industry; beyond listing its product ingredients on its website.
Founder Ulli Haslacher said: "At Pour Moi we are committed to bringing our consumers star, effective products that revolutionise the way they think about and use their skin care.
"We are asking the customer to trust us and try something new, so its only fair to provide her with complete transparency about our products; what's in them, how they're made and where they're coming from."
She added: "We give our customers all of the answers so they can be confident that our line is safely made by experts in skin science and biochemistry and delivers on the promised results."
Emmanuelle Couval, Director of R&D at Strand Cosmetics Europe, said: "The development of Pour Moi's climate-smart formulas was something very different from what we usually do.
"We had to test the sensibility of each raw material and active ingredient in varying levels of humidity and temperature before selecting it for a climate specific formula. We are so proud to have been part of the process from start to finish."
The video is available on Pour Moi's website via pourmoiskincare.com.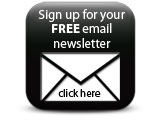 Companies