Power on through preservation challenges
When it comes to preserving tricky formats, Clariant's naturally-derived new preservation booster Velsan Flex brings the clarity, efficiency and freedom formulators seek.
High water solubility, compatibility with all preservative types and 93% renewable content make those natural, nourishing, clear, and certified products easier to achieve.
With safe antimicrobial protection, whether using up to 50% less typical preservative or when opting for natural alternatives.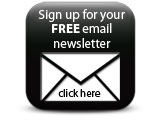 Request a sample and experience the benefits!
Featured Companies