Powerful protection against infrared and blue light
Expand Skin Protection against Solar Radiation
InfraGuard combines tara tannins, which are a powerful antioxidant, with organic sunflower sprouts in order to efficiently protect the skin against the harmful effects of infrared (IR) as well as blue light.
Recent studies have shown that IR generates high amounts of free radicals in the skin. More importantly, the studies confirmed that sunscreens neither filter nor reflect IR radiation and therefore do not protect our skin against this oxidative stress.
Both UV and IR induce collagen destruction, although in different ways. Indeed, contrary to UV, IR is mainly absorbed by the mitochondria, which are the "powerhouses" of our cells. It is there that IR disturbs the production of energy which is essential for the proper functioning of our cells and tissues.
InfraGuard protects the skin against the pro-aging effects of IR through two mechanisms:
by blocking the formation of reactive oxygen species (ROS) inside the mitochondria and the resulting MMP-1 synthesis in the cells
by supporting mitochondrial functions.
In vitro studies demonstrated that InfraGuard neutralized free radicals almost as efficiently as vitamin C. Besides succeeding in scavenging 100 % of the ROS induced by IR inside the mitochondria, InfraGuard protected their functions and their DNA against IR-induced stress. Furthermore, InfraGuard protects skin cells from oxidative stress caused by blue light and particulate matter.
InfraGuard was also shown to protect skin collagen by blocking the synthesis of MMP-1 following exposure to IR. This impressive result was confirmed clinically during the summer with volunteers who applied either a sun cream SPF30 or the same cream enriched with 2 % Infra-Guard.
Whilst skin firmness and density were reduced for the volunteers who applied the sun cream SPF30, both parameters were improved for the group that used the same cream enriched with 2 % InfraGuard. This clearly confirms the considerable additional protection offered by InfraGuard to UV sunscreens.
InfraGuard
Blocks IR and blue light-induced free radical formation
Protects mitochondrial DNA
Inhibits light-induced skin aging
Prevents the loss of skin density upon sun exposure.
Applications
Sun and day care
Blue light protection products
Advanced antioxidant formulations
Anti-pollution products.
Formulating with InfraGuard
Recommended use level: 2 – 3 %
Incorporation: For cold processes, dissolve InfraGuard into the aqueous phase. In hot /cold processes, add during the cooling phase below 40 °C
Thermostability: Temperatures of up to 40 °C for a short time will not affect the stability of InfraGuard.
INCI Declaration
InfraGuard (standard version): Caesalpinia Spinosa Fruit Pod Extract / Caesalpinia Spinosa
Fruit Extract (and) Helianthus Annuus (Sunflower) Sprout Extract (and) Propylene Glycol(and) Phenoxyethanol (and) Sodium Benzoate (and) Aqua / Water.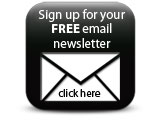 InfraGuard pwd (powder version without preservatives, two-fold concentrated, COSMOS approved * version): Caesalpinia Spinosa Fruit Pod Extract /
Caesalpinia Spinosa Fruit Extract (and) Helianthus Annuus (Sunflower) Sprout Extract (and) Maltodextrin (and) Aqua / Water.
Featured Companies