Pre-Brexit planning is the key to smooth transition, says CPL Aromas
CPL Aromas, which has its headquarters in the UK, has carefully planned its Brexit strategy to mitigate supply issues come the end of October
The company has a manufacturing and R&D centre in Northamptonshire in the UK, where it currently manufactures fragrances to fulfil all orders delivered to the EU.
With judicious and creative pre-Brexit planning, the firm believes it is well-placed to ensure a seamless transition after the UK leave the EU.
One measure the company took earlier this year was the acquisition of a fragrance manufacturing house in Spain.
CPL Aromas Manufacturing Spain has been fully integrated into the CPL Group and they have all of the necessary infrastructure in place to manufacture and ship orders for the EU.
CEO Chris Pickthall says that the Group has taken steps to ensure that customers enjoy service as usual.
He commented: "Since the referendum results were announced, CPL has been working tirelessly to minimise disruption to our customers that Brexit will cause. With robust systems in place we are confident that we can ensure a smooth flow of supply".
We have successfully integrated CPL Aromas Manufacturing Spain, and are in a strong position to cope with the coming weeks and months in order to supply our European customers
The Group took a firm decision that they should anticipate need, not react to problems.
The Group is already transitioning EU destined orders across to its CPL Aromas Manufacturing Spain facility in Barcelona. To support the move raw material stocks have been increased in Spain and, to ensure consistent quality, CPL Spain operates with the same raw material palette as the UK but can direct source materials from specified suppliers so as not to rely on importing required materials from the UK.
CPL Aromas Manufacturing Spain are fully integrated into the group's order management system & quality processes and they have recruited and trained more skilled people to support the long-term increase in manufacturing output.
CPL Aromas Manufacturing UK will continue to manufacture and supply the UK and many other non-EU countries as usual. Stock levels of raw materials held in the UK have been increased to mitigate any delays at the ports whilst importing them into the UK.
The company has also been in discussions with its transport partner and expects issues to be minimised. In terms of delivering to customers, where suitable, alternative transport routes are being tested to reduce reliance on Calais and delivering through the EU.
Due to the continued growth of CPL across the globe there will be no negative impact on staffing in the UK manufacturing division.
As regards EU regulations, Charlotte Purcell, Global Technical Director of CPL Aromas, said: "We are working with our suppliers to confirm that any raw materials produced or imported into the UK in relevant quantities with existing EU REACh registrations are 'grandfathered' into the UK regime.
"We are also working with our suppliers to ensure that any raw materials produced in the UK continue to be EU REACh compliant post-Brexit, so that any of our fragrances exported to the EU are also compliant".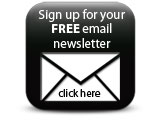 Customers are being informed of the changes as they progress and are being reassured that they should continue working with their current customer service teams in the usual way.
Companies