Presenting HCP's spring/summer 2021 trend: Rose Luxe
A soft and ethereal palette of desaturated floral tones
Refined and sumptuous designs combine feminine florals with linear Art Deco-inspired patterns in an ultra-chic collection.
A soft and ethereal palette of desaturated floral tones blend with a barely-there crystal grey and purple velvet. Opulent champagne gold adds silky lustre.
Satin metallic, quartz and diamond effects achieve a heightened sense of luxury.
HCP forecasts trend-led themes and artwork for cosmetics and skin care packaging that display contemporary and creative decoration.
Being 'on-trend' ensures HCP are always innovating; understanding and reacting to seasonal beauty trends; staying at the forefront of the packaging industry and bringing customers 'added value' finishing solutions.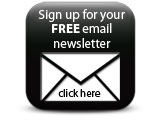 For more information on HCP's trends, decoration and finishing solutions, please contact your local HCP representative, or visit the HCP website here.
Featured Companies