Preservatives: Getting the balance right
Preservatives in general and certain groups in particular have had a bad press and some manufacturers have already chosen to reformulate. John Woodruff considers his options
Preservatives in general and certain groups in particular have had a bad press and some manufacturers have already chosen to reformulate. John Woodruff considers his options
Unless you are a microbiologist, preservatives are possibly the least interesting part of a cosmetic formulation, yet product preservation is one of its most important aspects. It was a subject that received scant attention until the middle of the 20th Century and the publication of The Chemistry and Manufacture of Cosmetics by Maison G de Navarre in 1941. De Navarre favoured the relatively new esters of para-hydroxybenzoic acid, now collectively known as the parabens.
Despite the problems of microbial contamination being realised, pro-gress towards eliminating it in cosmetic products was slow. In 1969 the FDA found 20% of 169 cosmetic products sampled to be contaminated and a joint symposium organised by the UK's then Society of Cosmetic Chemists and the Pharmaceutical Society of Great Britain in 1971 was devoted entirely to examining microbial problems in cosmetics and pharmaceuticals, the development of challenge tests and the setting of viable standards.
In 1976 legislation 76/768/EEC was enacted in the EU to ensure that above all a cosmetic product had to be safe in use and the 7th Amendment to this required the results of a recognised challenge test to be included in a product information package for all cosmetic products marketed within the EU. In 1996 the UK's Society of Cosmetic Scientists organised a symposium on microbial contamination, determination and eradication, which examined such wide ranging subjects as the safety of preservatives, microbial quality management, various recently introduced preservatives, new methods for determining microbial contamination and the physical cleaning of plant and production sites.
However, too often preservatives were used as a substitute for hygienic manufacture and good manufacturing practices and the industry is seeing a backlash against preservatives by significant numbers of consumers. Also, there is potential conflict between the need for non-contaminated products and their toxicological safety. This has lead to other conflicts: cosmetic products can only use a limited number of preservatives selected from a positive list - Annex VI of the Cosmetics Directive, which also defines their maximum permitted levels and areas of use. It is a long and expensive process to have a material accepted on this list, and that is not a guarantee that it will then be accepted in the US, Japan and other important markets.
Faced with a consumer rebellion against preservatives in general and some in particular, and safety assessors questioning the inclusion of preservatives, even when incorporated according to the levels and practices of use laid down by the Cosmetics Directive, much effort has been invested in discovering synergy between mixtures of existing preservatives and in finding materials that have a coincidental antimicrobial activity.
This article is directed towards alternative preservation systems to the traditional paraben mixtures and to the various combinations designed to enhance preservative activity. All the suppliers mentioned provide extensive literature to promote and support their claims for preservative efficacy combined with low toxicity.
International Speciality Products (ISP) describes the difficulties facing the formulator in developing successful cosmetic preservatives as the requirement to find a substance which is non-toxic and non-irritating to the user, but which at the same time is able to destroy or inhibit the growth of micro-organisms such as bacteria, yeast and mould, which could render the cosmetic product useless, or even dangerous. The problem is compounded by the requirement to
provide stability over a broad range of pH and temperature conditions while remaining compatible with the chemical composition of the final product. In addition, the need for remaining effective for an extended period when the product is in use has been highlighted by the introduction of the Period After Opening (PAO) requirement in a recent amendment to the Cosmetics Directive.
David Steinberg, Steinberg and Associates Inc, periodically publishes a top ten list of preservatives in use in cosmetic products in the US. As in the previous 18 years, the list compiled in 2005 is headed by methyl and propyl paraben and although there have been differences in the order of appearance of the other materials only sorbic acid/potassium sorbate have joined the list and quaternium-15 has left the top ten.
Until recently methylchloroisothiazolinone and methylisothiazolinone were only permitted as part of a mixture, such as in Kathon CG, Euxyl K100 and Microcare CB. However, methylchloroisothiazolinone has now been listed independently in Part 1 of Annex VI to 76/768/EEC under reference number 57. In Europe it is permitted in all cosmetic products to a maximum level of 0.01% and it is permitted for use in Japan at 0.01% in all products other than those that come into contact with mucous membranes. Thor Microcare describes it as having good compatibility with other cosmetic materials and claims that it is not affected by surfactants, emulsifiers, chelating agents or organic UV filters. It is water soluble and stable over a wide temperature and pH range and is effective at low concentrations. It has an excellent toxicological profile and does not bio-accumulate but rapidly degrades and is not persistent in the environment.
Thor supplies methylchloroisothiazolinone as a 9.5% aqueous solution providing broad spectrum bactericidal activity. Thor also supplies Microcare MTB as a synergistic blend of methylisothiazolinone and polyaminopropyl biguanide for broad spectrum control of bacteria, yeasts and moulds in leave-on applications, particularly wet wipes. Microcare MTC is a blend of methylisothiazolinone and chlorphenesin for broad spectrum control of bacteria, yeasts and moulds in leave-on applications and Microcare MTI is described as a synergistic combination of methylisothiazolinone and iodopropynyl butylcarbamate for enhanced fungicidal performance in all personal care applications.
Iodopropynyl butylcarbamate (IPBC) is a material with excellent antifungal activity that has been slowly gaining market share; in 2001 Steinberg listed it as number 20 in his popularity list and its use has also grown in Europe. As with all recognised preservatives it is subject to restrictions and in Europe the product label must declare the presence of iodine if IPBC is used above 0.02%. Akema fine Chemicals supplies a mixture of IPBC with DMDM Hydantoin in powder or liquid form and Jan Dekker International offers it in its pure form or mixed with phenoxyethanol as Dekaben LMP and as Dekaben IGN with phenoxyethanol and methyldibromo glutaronitrile for rinse-off applications.
Lonza has IPBC in its pure form as Glycacil and mixed with DMDM Hydantoin as Glydant Plus. Clariant Nipa UK produces Nipaguard IPF, IPBC with DMDM Hydantoin, and Nipaguard IPF, which is IPBC with PEG-4 laurate. Paratexin IBP from S. Black is also IPBC with PEG-4 laurate and Paratexin IPC is IPBC with phenoxyethanol. Phenogon (McIntyre Group) is a mixture of IPBC, DMDM Hydantoin and phenoxyethanol while Euxyl K600 (Schulke & Mayr) is IPBC, formic acid and polyaminopropyl biguanide in aqueous alcohol solution. Germall Plus (ISP) is IPBC with Diazolidinyl urea.
ISP has long been known for its Germall, Germaben, LiquaPar and Suttocide preservatives but more recently it has joined the search for milder, less controversial materials with preservative action. Rockonsal ND is a combination of benzoic acid and dehydroacetic acid in phenoxyethanol; Rokonsal is an aqueous solution of sodium benzoate and ethylparaben and Rokonsal BSB is a combination of benzoic and sorbic acids in benzyl alcohol.
ISP has recently acquired Biochema, which offers materials described as aromatics with antimicrobial action. It is claimed that the ingredients may either be listed according to INCI or covered by the blanket description Parfum. Conarom H-3 is a blend of PPG-2 methylether, piperonal and phenylpropanol with a vanilla-like essence. It is said to be effective on its own against Gram+ and Gram- bacteria, yeast and mould. The aldehydic and one of the glycolic components are found in a variety of plants and are extracted from their essential oils. With similar properties, Conarom E is a combination of PPG-2 methylether, piperonal and phenylethanol while Conarom P is a blend of phenylethanol, caprylyl glycol and trideceth-8. It has a mild rose-like odour and is described as a nature identical fragrance additive in glycolic solution.
ISP also incorporates caprylyl glycol with phenoxyethanol in Optiphen and Optiphen Plus is a liquid preservative blend of phenoxyethanol, sorbic acid and caprylyl glycol. It is claimed that the combination of all three ingredients offers effective protection against bacteria, yeast and mould growth while imparting emolliency to the finished product. Caprylyl glycol, also known as capryl glycol and 1,2-octanediol, is proving to be a material of interest for other suppliers. Botanogenics combines it with phenoxyethanol in Botanistat PCG. Jeen International incorporates it in Jeecide CAP-1 with phenoxyethanol, hexylene glycol and IPBC, with phenoxyethanol alone in CAP-4 and CAP-5 comprises caprylyl glycol, potassium sorbate, phenoxyethanol and hexylene glycol.
Arch Personal Care combines caprylyl glycol with phenoxyethanol and chlorophensin in Mikrokill Cos, and Mikrokill PCC is caprylyl glycol with phenoxyethanol and chloroxylenol. Symrise mixes it with 1,2-hexanediol as Symdiol 68 and Sederma incorporates it in Osmocide-2, a polyacrylate gel with PEG-8 and glycerine. Inolex supplies caprylyl glycol, glyceryl caprylate, phenylpropanol, sodium levulinate and anisic acid, either as individual materials or in mixtures, as its Lexgard Bio-active excipients.
Wider functionality
Under the Dermosoft trade name Dr Straetmans pioneered the use of glyceryl esters as cosmetic ingredients, claiming that when used as additives for skin care products for their moisturising and skin feel properties they may make it possible to significantly reduce the normal preservative content. The Dermosoft range includes fragrance materials, moisturisers, refatting agents, emulsifiers and surface active ingredients, all having an additional antimicrobial activity. A number feature caprylyl glycol including Dermasoft MCA, a mixture of dipropylene glycol, caprylyl glycol, glyceryl laurate and phenylpropanol. Dermasoft MP is caprylyl glycol, glycerine, glyceryl caprylate, phenylpropanol and phenoxyethanol and Dermasoft OMP is caprylyl glycol, methylpropanediol and phenylpropanol. This latter variant has special application properties making it suitable for use with tissue wipes, when it is said to improve spread, provide a moisturising effect and be an effective preservative system when incorporated at 3.5% in the wipe fluid.
Jan Dekker has combined caprylyl glycol with Suprapein to enhance the antimicrobial activity of both materials. Suprapein (Bio-Botanica Inc) is a mixture of botanical fractions from nine different sources that is claimed to eliminate or dramatically reduce the required levels of conventional preservatives to achieve satisfactory product preservation. The botanical extracts that make up Suprapein were chosen and combined to give high levels of antimicrobial activity with minimum toxicity and to offer acceptable aromatic notes when added to products at the manufacturer's recommended concentrations. Two other mixtures of natural extracts with preservative action offered by Bio-Botanica are Biopein and Neopein.
Naticide (Sinerga) is another combination of aromatic materials formulated according to IFRA
recommendations with claims for broad spectrum preservative action. It is a natural fragrance of vegetal
origin, partly water soluble and has a light sweet odour with vanilla and almond notes.
The use of natural extracts, and in particular of essential oils, for product preservation is not new and many studies have been undertaken to determine those with adequate activity. Southern Cross Botanicals suggests the use of Australian myrtle oil [INCI: Backhousia citriodora oil] as a natural broad spectrum preservative, which also has insect repellent properties. Australian sandalwood oil is offered as being effective against Gram- organisms and Southern Cross manuka oil (Leptospermum scoparium) is a bio-active plant extract for the prevention and treatment of problem skin and acne caused by microbial organisms. Melafresh T96 is derived from Melaleuca alternifolia (tea tree) leaf oil and is offered by Southern Cross Botanicals as a natural preservative and for the alleviation of various skin conditions. It is said to have significantly greater antimicrobial action and much less odour than standard tea tree oil. New Zealand's Coast Biologicals has combined fractions of Australian tea tree oil and manuka oil from New Zealand to provide an effective broad spectrum preservative under the trade name Lema.
Usnic acid is a recognised material of natural origin with antimicrobial properties. It is effective against Gram+ bacteria and some fungi species and has deodorant properties. It is very insoluble but Evosina (Variati) is the sodium salt sodium usinate which overcomes this problem. Biostat, copper usinate plus ethoxydiglycol, has also improved solubility and antimicrobial action, though is not sufficient by itself to be the sole preservative in most cosmetic products.
It is suggested that caprylyl glycol has antimicrobial action and a synergistic activity with other antimicrobials because of its wetting action, which assists penetration of preservatives through the microbial cell wall. Ethylhexylglycerin is also a penetration enhancer. Schulke & Mayr has found that because it affects the interfacial tension at the cell membrane of micro-organisms it greatly enhances the activity of phenoxyethanol. This combination is offered as Euxyl PE9010 and challenge test results show that it may be used at equivalent concentrations to the traditional phenoxyethanol/paraben blend commonly found in cosmetic products.
Arlasilk Phospholipid PTM (Uniqema) is also offered as a preservative efficacy booster. Its INCI name is Myristamidopropyl PG-dimonium chloride phosphate and it has cationic properties. It is particularly recommended for use in wet wipes to improve the preservative activity of phenoxyethanol and to act in synergy with triclosan, enabling a significant reduction in the level necessary to provide effective deodorant properties in personal care products.
Other non-paraben preservatives include JM ActiCare, distributed by Clariant-Nipa. It is a suspension of particles of a silver chloride/titanium dioxide composite in a water/sulfosuccinate gel which improves its activity against yeasts and moulds. Although recommended for most types of leave-on and rinse-off products, JM ActiCare is specially useful for preserving products containing finely dispersed particulates such as sunscreen preparations based on microfine inorganic oxides and for make-up preparations. Nipaguard PO 5 is a mixture of 95% phenoxyethanol with 5% piroctone olamine, described as a broad spectrum liquid preservative comprising a powerful fungicide in an antibacterial liquid carrier designed for preservation of a wide range of cosmetics and toiletries.
From Arch comes Cosmocil CQ [INCI: Polyaminopropyl biguanide], a cationic preservative effective against a wide range of both Gram+ and Gram- bacteria. Also from Arch is the Biovert two-part preservative system based on glucose with glucose oxidase and lactoperoxidase. Its mode of action is described as follows. Biovert mimics a naturally occurring antimicrobial-antioxidant protection system and is said to result is rapid microbial cell death.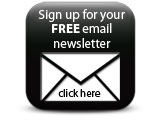 With the challenges that they present to the formulator and the ingenious solutions to the problem suggested by suppliers perhaps cosmetic preservatives are not so boring after all.
Featured Companies