Presperse introduces Acqua Pelle AP-300
A water based, polymeric thickener that is activated by salts and surfactants
Acqua Pelle AP-300 is a novel, amphiphilic liquid Acrylic polymer that is activated by salts and surfactants. Unlike traditional acrylic polymers, this activation property allows formulators to create novel, non-pilling, emulsion and surfactant systems without the formulation limitations typically experienced in the presence of salt and salt-based materials.
For emulsion + cleansing systems, the "salt set-back" is a concept of the past. Acqua Pelle fulfills the industry need for salt + pH tolerant rheology and sensory modifiers, lending itself to the next generation of creative, consumer desirable formulations.
Acqua Pelle AP-300 is compatible with commonly used surfactants including sulphate-free. The high efficiency enables product designers to dramatically lower surfactant levels without compromising the performance of salt curve, tactile sensory, texture and foam.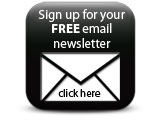 Visit us at booth 401 at NYSCC Supplier's Day to experience our Sensory Bar and discover unique ways to manipulate the perception and function of water.
Companies