Presperse tapped by Sumitomo
Acquisition will see ingredients supplier increase global presence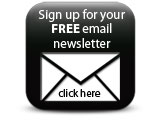 Japanese trading company Sumitomo has announced the acquisition of ingredients supplier Presperse. The agreement will see Sumitomo increase its presence in the global C&T market and it expects the supplier will grow in international markets such as Latin America, China, Japan and Central and Eastern Europe.

Under the agreement Presperse's leadership team will remain the same with Gerg Torchiana continuing as president and ceo. Former owners Jeanette Black and Stuart Axelrod will become chairman emeritus and senior executive advisor respectively.

"We have strong confidence in Sumitomo's investment strategy and international capabilities which provide us with opportunities to reach into global markets and source new, innovative technology," commented Torchiana.
Companies