Primark launches in US
First US store to open in Boston with 77,000 sqft of floor space
Leading UK retailer Primark will open its first US store in Boston next week. The city will also act as the location for the retailer's first US headquarters.
The store is located in the historic Burnham Building and will be Primark's flagship US store with 77,000 sqft of floor space. It's modern design incorporates the building's original features such as open brickwork and terracotta ceilings. The retailer plans to add more than 550 jobs to the area.
Paul Marchant, Chief Executive Officer of Primark, said: "We have chosen the ideal location for our Northeastern US home in the city of Boston. We are eager to become part of the community and formally introduce shoppers to the Primark brand in September. We are honoured to be a part of the city's fabric and to be playing a role in the ongoing vibrancy of the Downtown Crossing neighbourhood, where both our Boston office and first store are located."
Jose Luis Martinez de Larramendi, President of Primark US, added: "Our US plans have been in development for some time now and we are thrilled that we'll be able to bring Primark's 'Amazing fashion, Amazing prices' to the people of Boston in September, and soon to other key locations across the Northeast."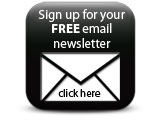 Primark plans to add a further seven stores across Northeast America, including one at the King of Prussia Mall which is due to open in November 2015. Primark's Pennsylvania distribution center is also due to open in September.
Companies