Prince Charles backs Gillette Venus' My Skin, My Way initiative
British author Giovanna Fletcher has also teamed up with the P&G-owned brand on the body positivity campaign
Prince Charles via Getty Images
The Prince's Trust and British author Giovanna Fletcher have thrown their weight behind Gillette Venus' My Skin, My Way body positivity campaign.
The Trust, founded by Charles, Prince of Wales, works with young people to help them find employment, children who are struggling at school and people suffering with mental health issues.
Meanwhile, Fletcher has previously opened up about her and her husband's struggles with mental health.
Together, they will support the brand's movement to tackle unrealistic beauty pressures.
The P&G-owned beauty brand kick-started its My Skin, My Way initiative last year in an effort to tackle unrealistic adverts of women shaving and waxing.
Its advert showed a diverse group of women realistically removing their leg and armpit hair.
Giovanna Fletcher
Commenting on the partnership, Gillette Venus' Brand Manager, Matt Thomas said: "As one of the first brands young women use, we see it as a duty to partner with the likes of The Prince's Trust to encourage the development of confidence from a young age.
"The Trust has helped many young individuals achieve their goals over the past few years and partnering with them was a natural fit."
Through the partnership, 5p of every Gillette Venus razor bought in Boots stores between now and 31 December will be donated to The Prince's Trust.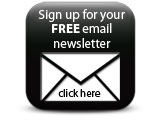 Companies