Prismologie introduces hand exfoliant for hard working hands
Hand Exfoliant is a creamy gel that is enriched with moisturising oils, fine exfoliants, jade micro-crystals and the serene scent of vetiver
Prismologie Hand Exfoliant is a creamy gel that is enriched with moisturising oils, fine exfoliants, jade micro-crystals and the serene scent of vetiver to cleanse, restore and refine hard working hands.
The exfoliant contains tamanu oil to soothe and protect hands, olive oil to aid skin cell renewal and avocado oil, which is rich in essential fatty acids. The brand says the fine exfoliants will buff away any dryness and it will maintain supple skin between manicures.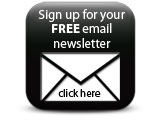 RRP £30, Prismologie, prismologie.com.
Companies