Private sector experiences on ABS Webinar
The webinar will be presented by Ricard Armengol, CEO of Provital Group
We are glad to invite you to participate in the Webinar on Private Sector Experiences on Access and Benefit Sharing (ABS), the community of practice of the UNDP-GEF Global ABS Project, an event that will be held on December 10th, 2019, 2:00 PM - 3:30 PM CET.
Our CEO, Ricard Armengol will present the company's efforts to access genetic resources from Mexico for the sustainable development of a cosmetic product that guarantees traceability and an equitable sharing of benefits, in order to protect the genetic resources and traditional knowledge of local communities.
With this project, Provital became the first cosmetic ingredients supplier worldwide to fulfil Nagoya Protocol requirements.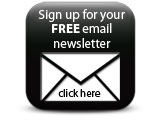 Register here!