Process Development Chemist – Hertfordshire – £24-28,000
Technical assistance to the manufacturing team of an established health and beauty company
Are you a process development chemist / technical assistant wanting to scale up your experience?
Can you use your clear communication to ensure objectives are met and documented?
You will be providing technical assistance to the manufacturing team of an established health and beauty company with big aspirations for own brands as well as manufacturing for some of the biggest brands on the High Street.
With your experience you will build a great in-depth understanding of the product range and raw materials to be able to fulfil a technical advisory function enabling the safety, quality and productivity objectives are met.
Keeping the team updated on issues regarding new launches and changes to existing products and/ or processes ensuring formulation details are correct and up to date on the systems including rectifying any discrepancies.
Your can-do attitude and willingness to muck in when needed will make you a valuable asset to the team.
(Ref AE1150).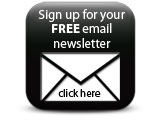 Email your CV to ae@arthuredward.co.uk or contact:
Heidi Bannister 01183 778 393 / 07747 792 272 / heidib@arthuredward.co.uk
Ana Filipa Calado 07792 958 152 / filic@arthuredward.co.uk
Melissa Shifrin 07803 504 100 / mels@arthuredward.co.uk
Holly Stanley 07384 256 771 / hollys@arthuredward.co.uk
Ben Ford 07710 392 825 / benf@arthuredward.co.uk
Christina Krajewski 07342 883 457 / christinak@arthuredward.co.uk
Joseph Bannister 07546 435 243 / joeb@arthuredward.co.uk