Product Manager – Hertfordshire – £30,000
Responsible for the overall management of product development projects
Are you a proven product manager in the cosmetics, toiletries or pharmaceutical industry?
Can you successfully manage NPD and EPD project plans, liaising with our external customers, retailers and all internal departments to move the projects forward?
You will be Responsible for the overall management of product development projects from start to delivery to customer. This includes both NPD and EPD.
All projects need to be carefully planned, tracked and updated as they are part of the Master Plan.
You will Issue weekly status report to Head of Product Management.
Using your experience and industry knowledge you will escalate risks and issues in the project & develop contingency plans where required.
Your can-do attitude and willingness to muck in when needed will make you a valuable asset to the team.
This is an exciting role for an experience product manager.
Don't delay, apply now!
(Ref AE1107).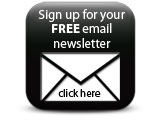 Email your CV to ae@arthuredward.co.uk or contact:
Heidi Bannister 01183 778 393 / 07747 792 272 / heidib@arthuredward.co.uk
Ana Filipa Calado 07792 958 152 / filic@arthuredward.co.uk
Melissa Shifrin 07803 504 100 / mels@arthuredward.co.uk
Holly Stanley 07384 256 771 / hollys@arthuredward.co.uk
Ben Ford 07710 392 825 / benf@arthuredward.co.uk
Christina Krajewski 07342 883 457 / christinak@arthuredward.co.uk
Joseph Bannister 07546 435 243 / joeb@arthuredward.co.uk
Featured Companies