Profits up at ASOS as etailer exits China
Online retailer reports best-ever Christmas
Online retailer ASOS has reported an 18% increase in pre-tax profits for the six months leading up to 29 February 2016. The company shared financial results that include its best-ever Christmas sales, which have helped to offset the closure of its failed launch in China.
Nick Beighton, who took over as CEO of ASOS last year, said: "We've had a good start to the year and I'm pleased with progress on a number of fronts. These results demonstrate improving momentum in the business with group sales up 21%. Our UK sales remain strong, up 25%, and our international customers have responded well to our continuing price investments with sales up 18%."
ASOS incurred a loss of £2.7m from its China business and reported that it expected to lose a further £1m before trading in the region ceased completely. The business struggled to complete with local competitors, including China's largest online seller of cosmetics products Alibaba.
Christmas 2015 was particularly profitable for the retailer, which saw its best-ever sales over the festive period. Highlights were Black Friday and Cyber Monday, which saw a peak of nine orders each second.
The brand has made significant progress with the ASOS app. Almost 50% of orders at the store were placed on mobile platforms in February 2016 and the app was downloaded 3.2 million times in the past six months.
ASOS has also seen success with its Click and Collect partnership with Boots. The retailer delivers to 61 Boots stores across the UK and plans to extend this over the nest six months.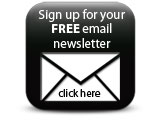 Founder Nick Robertson stood down as CEO last year, although he remains on the company's board as a non-executive director.
Companies