Project Manager – Yorkshire – £45-50,000
Define, lead, manage, coordinate and drive to completion all aspects of NPD/EPD projects
Are you a conscientious yet creative project manager?
Do you have experience in the Hair and Beauty /Manufacturing Industry?
Joining this innovative brand manufacturer you will define, lead, manage, coordinate and drive to completion all aspects of NPD/EPD projects using project management methodology.
Working closely with the Head of Commercial you will be responsible for the management of multiple projects simultaneously through the entire life cycle from conception to delivery ensuring each new project is completed on time and within budget and specification. You will lead cross functional project teams through each phase of the projects to ensure all activity is completed and the projects remain on track.
You have a sharp eye for detail, identifying problems or budgetary restraints before they escalate.  You are used to working on your own initiative and can pick things up quickly whilst prioritising you full workload. 
Your strong communication skills will be vital in ensuring  all project activity is clear and visible to all stakeholders by facilitating meetings and updating documentation.
If you are looking for a new project apply today.
(Ref AE1014).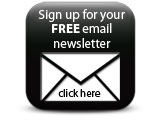 Email your CV to ae@arthuredward.co.uk or contact:
Heidi Bannister 01183 778 393 / 07747 792 272 / heidib@arthuredward.co.uk
Ana Filipa Calado 07792 958 152 / filic@arthuredward.co.uk
Melissa Shifrin 07803 504 100 / mels@arthuredward.co.uk
Joseph Bannister 07546 435 243 / joeb@arthuredward.co.uk
Featured Companies