Provital Group to become first Nagoya Protocol approved cosmetics supplier
Provital Group has announced that it is the first cosmetics ingredients supplier to adhere to the Nagoya Protocol.
According to the Spanish natural extracts firm, it is now in accordance with Internationally Recognised Certificate of Compliance at Access and Benefit-Sharing Clearing-House, the formal certificates recognised by the treaty.
The Nagoya Protocol aims to implement the fair sharing of genetic resources, in turn contributing to the conservation and sustainable use of biodiversity.
Provital Group's certificate was gained from an R&D project evaluating the cosmetic benefits of plants native to Mexico, while guaranteeing a fair supply-chain.
The project was in conjunction with farmers from Querétaro state in the Central American country and the Universidad Autónoma de Querétaroin México.
"This is a major achievement recognising the best practices applied by Provital in terms of respect for biodiversity and sustainability and the accomplishment of the rules in the Nagoya Protocol," the company said.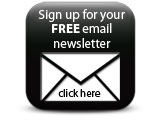 "It has been possible thanks to the great cooperation with the Mexican authorities of Semarnat [The Secretary of Environment and Natural Resources].
Companies