Provital at the forefront of cosmetic research
For the first time in the cosmetics industry, we have succeeded in developing reconstructed skin from stretch mark fibroblasts.
During the development of our new active StrioverTM, a natural ingredient that reduces the appearance of stretch marks, this new skin model for in vitro tests allowed us to advance with greater agility in the investigation of the performance of the active, without the need of biopsies on volunteers for in vivo studies.
This technology will be used for further in vitro studies.
As a great recognition to our in vitro laboratory, this work has been recently published in the International Journal of Cosmetic Sicence with the title: Striae Reconstructed, a Full Thickness Skin Model that Recapitulates the Pathology behind Stretch Marks.
For more information click here
Provital Group provides solutions for the cosmetic industry through the development, production and sale of natural active ingredients for skin and hair care.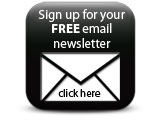 For us, what we are doing is creating a bridge between the invisible and the visible, from the cells to the skin, in order to make beauty and well-being something noticeable.
Featured Companies