Provital launches new active ingredient, Wonderage
Beauty is also about spreading positive emotions. Rather than wanting to look younger, mature women want to feel at one with their age and show off the very best version of themselves.
Overall wellbeing is seen as integrative beauty that embraces both the physical aspect and emotional health.
In an environment that promotes overall wellbeing as a life philosophy, Wonderage is born from the desire of mature women to find their own way to express their natural beauty.
Since more than 90% of decisions are made subconsciously, Provital wanted to ascertain the emotional impact of using treatments incorporating its new active ingredient Wonderage, therefore only considering subconscious evaluations.
Because the subconscious is the decision-making level of the mind. So, committed to innovation and technological progress in the interests of caring for people, Provital, for the first time, conducts a neurostudy to measure, with artificial intelligence, the emotional impact of using its active ingredient Wonderage on the well-being of women with mature skin.
Wonderage represents the essence of Provital's manifesto: "create natural ingredients that allow every person to find their own beauty and spread positive emotions".
A well-aging natural active ingredient derived from monk fruit, that balances the epigenetics of mature skin for natural beauty.
Wonderage
Improves dermal structure by boosting endogenous hyaluronic acid and strengthening collagen fibres
Responds to the needs of mature skin in terms of luminosity, hydration, density and wrinkle reduction on eye contour and neck
Impacts on well-being: 67% of volunteers feel delighted according to the neuro-study conducted using Artificial Intelligence
Halal certified · Cosmos, Vegan and China IECIC listed compliance.
Wonderage is a well-aging natural active ingredient that balances the epigenetics of mature skin and restores radiance for a natural beauty. Impact on emotional wellbeing demonstrated using Artificial Intelligence.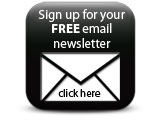 For more information, click here.
Featured Companies