Puig acquires share in Brazil's Granado Pharmacias
Third generation family company buys minority stake in what is said to be Brazil's oldest pharmacy brand
Family-owned Spanish company Puig has bought a minority stake in Brazilian brand Granado for an undisclosed amount.
The bathroom, body and fragrance brand and retailer was founded by Portugese immigrant José Antônio Coxito Granado who worked with his brother to bring the brand's iconic Antiseptic Powder formula to the market in 1903. The product went on to sell one million units by 1958.
In 2004, Granado acquired perfumery and glycerin soap brand Phebo from Sara Lee.
Puig has become a minority shareholder in Granado and Phebo, with the ambition of helping support Granado's international growth. Marc Puig, Chairman and CEO of Puig, said: "We view this agreement as the basis for a long-term partnership."
Meanwhile, Sissi Freeman, Granado's Marketing and Sales Director, added: "Puig will help us to continue with the expansion of the concept stores in Brazil and abroad – which started in 2013 in the French market, with a corner in the luxury department store Le Bon Marché."
Granado, slated to be Brazil's oldest pharmacy brand, has been steadily building up its retail presence over the past decade.
In 2006, it reopened its original store in the centre of Rio de Janeiro, while in 2007 new stores followed in affluent Leblon and Jardins, both in Rio de Janeiro.
As well as bricks-and-mortar development, Granado is also pushing ahead in e-commerce. In 2008, the brand launched its online store, which presents both the Granado and Phebo brands.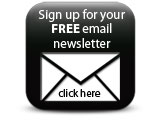 Puig's last accquisition was for a minority stake in EB Florals in May, while last year the company took over Penhaligon's and L'Artisan Parfumeur and Jean Paul Gaultier. Puig generated revenues of €1.645bn in 2015.
Companies