Puig and Clarins join forces in North America
New distribution deal for the US and Canada
Following the announcement last month that Puig and Coty are to end their North American distribution agreement, the Spanish beauty house has agreed a new partnership with the Clarins Fragrance Group. Under the terms of the agreement, Clarins will provide back office support services in the US, while Puig will manage the marketing affairs for its fragrance portfolio, as well as managing key accounts. The two companies will also share a sales team.
"This alliance offers us the opportunity to redefine our business approach in pursuit of substantial growth in North America," commented Didier Maine de Biran, Executive VP and General Manager of Puig in North America.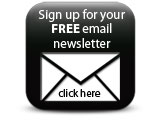 The new agreement comes into force from 1 July, 2013.