Puig and Interparfums front runners in race for Gaultier stake
Richemont and Fung Capital no longer serious candidates for Hermès' 45%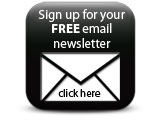 A rapidly changing situation has followed the announcement by Hermès that it has been approached to sell its stake of 45% in the cosmetics and fragrances group Jean-Paul Gaultier.

Initially, three candidates were reportedly competing to acquire a substantial interest in the group – the Spanish cosmetics and perfumes company Puig, which controls Paco Rabanne and Nina Ricci, the luxury products group Richemont and Fung Capital, the financial arm of the Fung family interests in China.

However, it emerged later that only two serious candidates remained to acquire the Hermès stake – Puig and the French fragrances group Interparfums. A source told Reuters that Fung Capital was no longer interested.

Interparfums produces the Van Cleef & Arpels, Lanvin, Paul Smith, S T Dupont and Burberry perfumes under licence. It is estimated that the company now has a treasure chest of about €46m available for acquisitions. Puig, currently the favourite contender, produces the Prada, Comme des Garcons and Adolfo Dominguez perfumes but also manufactures under licence for the Zara group. Revenues dipped 5% in 2009 to €984m but operating profits rose 18% to €97m.

The balance of Gaultier's capital – 55% – is held by the investment bank Aforge. Gaultier is understood to want an investor prepared to finance its international development, especially in the Asian marketplace.


Companies