Puig in talks to buy out Jean Paul Gaultier perfumes
If action is agreed following negotiations with Shiseido, Puig could pay up to €70m
Puig is currently in talks with Shiseido to acquire the remaining share of intellectual property rights on existing Jean Paul Gaultier perfumes and other related assets for €70m.
In 2011, Puig became the majority stakeholder in Jean Paul Gaultier perfumes, however, Beauty Prestige International (BPI), which is owned by Shiseido, currently holds the brand's fragrance license, which is due to expire on 30 June 2016. If the acquisition is agreed, Puig will have to pay a potential €20m in compensation to Shiseido for the early termination of the license.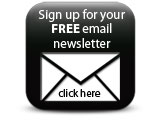 Jean Paul Gaultier fragrances are distributed by BPI in more than 110 countries, with Le Mâle and Classique ranking top in several European countries.