Puig to acquire Gaultier
Spanish group wins battle for French fragrance company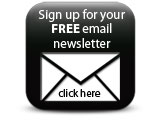 Spanish cosmetics and perfumes group Puig is to acquire Jean-Paul Gaultier after emerging as the favourite in the takeover stakes in recent months. Puig has been in exclusive discussions with the French company for several weeks. Other potential purchasers included Interparfums and Shiseido. Shiseido holds the Gaultier perfumes licence and is expected to retain this, possibly until the 2016 expiry date.

Insider sources say that Hermès is expected to sell its 45% stake in Jean-Paul Gaultier while Gaultier will cut its interest to around 10%, giving Puig a clear majority stake and a basis for an eventual increase in capital. It is understood the proposal has already been put to the Gaultier works committee and has received unanimous approval.

Puig's main interest is in the highly profitable perfumes segment of Gaultier, especially Le Male.


Companies