Pujolasos packages Clarins' Azzaro Solarissimo Levanzo fragrance
Clarins selected Spanish company Pujolasos Wood & Pack to package its recently launched fragrance Azzaro Solarissimo Levanzo, named after the small island west of Sicily. The scent is described as "the union between the sun and the Mediterranean sea", and its essence is composed of citrus, passion fruit, basil, lavender, cedar and patchouli.
Pujolasos provided an ash wood cap laser engraved with the range's logo. The colour, chosen specifically for the product, is said to combine Mediterranean essences with Azzaro's fresh and cosmopolitan flair.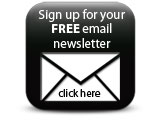 To create the perfect cap fit on the bottle, as well as an excellent usability, the inside of the cap was made with Pujolasos' PP Standard fea15. The whole ensemble, including the laser engraving, the interior and the finishes, was entirely developed in Pujolasos' facility in Sant Pere de Torelló, Barcelona.
Companies