Pura Naturals partners with US Equity Holdings to grow CBD skin care lines
The company specialises in eco-friendly cleaning products for the health, beauty and home cleaning industries
Pura Naturals has entered an arrangement with advisory company US Equity Holdings in a bid to further its growth in the cannabidiol (CBD) health and beauty market.
The US-based company sells a range of plant-based cleansing products using foam designed to absorb impurities while repelling water and inhibiting bacteria growth, including body bars, face wipes and sponges.
As part of the new deal, US Equity Holdings is tasked with seeking a revenue channel for the company's Tru+Pure brand and CBD collection.
Robert Doherty, CEO of Pura Naturals, said: "I am very pleased to say that we have entered into a representation arrangement with US Equity Holdings.
"The addition of US Equity Holdings to our existing sales efforts gives us a significant leg up towards achieving a place in the CBD product market."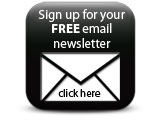 This follows Pura's agreement with Freedom Leaf, the maker of CBD health and wellness brands including Leafceuticals and Hempology, which will see it supply CBD and assist with sales and marketing for Pura's CBD-based products.
Companies