Purchasing and Supply Chain Manager – Cambridgeshire – £50,000 plus bonus
Experience in cosmetic / raw material manufacturing
Are you a natural purchasing & supply chain manager ready to get stuck in?
Do you have credible experience in cosmetic / raw material manufacturing?
Joining this leading supplier and manufacturer to the toiletries, cosmetics and personal care markets, this is a new role to help manage growth within the business. You will manage the purchasing and supply chain function across 2 sites, managing a spend of around £10m, over approximately 5,000 part numbers mainly chemicals & ingredients but also including some packaging from a supplier base of around 100.  You're a tough negotiator and commercially astute looking to bring costs down and performance up.
With your proven commercial experience in a supply chain role within essential oils, fragrances or cosmetic manufacturing and the ability to build business relationships easily you will lead, manage and motivate a small team.
You are passionate driven manager who is willing to go the extra mile and understand why this is important.
If you can supply the right skills apply today.
(Ref AE1003).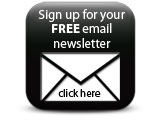 Email your CV to ae@arthuredward.co.uk or contact:
Heidi Bannister 01183 778 393 / 07747 792 272 / heidib@arthuredward.co.uk
Ana Filipa Calado 07792 958 152 / filic@arthuredward.co.uk
Melissa Shifrin 07803 504 100 / mels@arthuredward.co.uk
Joseph Bannister 07546 435 243 / joeb@arthuredward.co.uk
Featured Companies