Pure Beauty Awards 2016 - Entering made easy
Body Care | Colour Cosmetics | Fragrance | Hair Care | Male Grooming | Retail | Skin Care
An easy guide to selecting your category and entering the Pure Beauty Awards
The Pure Beauty Awards acknowledges the best in beauty with the most efficacious, exciting and innovative products launched over the past 12 months taking centre stage.
Why enter?
Entering the awards is a fantastic way of generating brand awareness and reinforcing your marketing efforts. Winning an award sends a strong message to your existing customers and informs prospective ones that your business is reputable and your brand is unique!
How does the awards process work?
Entry phase: 4 April – 8 July 2016. Brands can go to purebeautyawards.com to enter their most innovative products or ranges launched between September 2015 and September 2016.
Shortlist phase: Pure Beauty's expert judging panel will narrow down entries to the final shortlist, considering the efficacy of a product, as well as its look and feel against the entry criteria. The full shortlist will be published in Pure Beauty's September 2016 issue. It will be available online via the Pure Beauty Awards website and cosmeticsbusiness.com and there will be links on Pure Beauty's social media pages.
Voting phase: 31 August – 21 September 2016. Pure Beauty's readers, including beauty buyers and thousands of retail staff selling and advising customers on your products daily, will use the September shortlist issue to vote for their favourite products online.
Results: 27 October 2016. The winners will be announced at a lavish awards ceremony being held at The Savoy Hotel and will be featured in the December issue of Pure Beauty and online at cosmeticsbusiness.com.
How to enter
To enter your product(s) into the awards you need to visit the awards website here.
Review the 'Award Categories' list before you start your entry along with the description for each category and choose the category(ies) that suit your product best.
To enter, simply click on 'Award Entry' and fill out the awards entry form.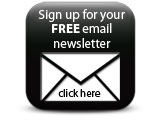 The deadline for entries is 8th July 2016. You can add or edit your award entries at any time until the closing date.