Pure Beauty Awards 2019 open for entry
This year's event is set to be the biggest ever
The Pure Beauty Awards are now open for entry, with this year's event promising to be the biggest ever.
A total of 40 categories will honour the best in beauty innovation over the last 12 months, with winners voted for by Pure Beauty's readers.
The awards culminate in a sell-out, star-studded event which this year will be held at 8 Northumberland Avenue, London on 24 October to accommodate demand for more tickets.
All entries should be submitted online by Friday 5th July and a full list of categories is available on the Pure Beauty Awards website.
To be eligible for entry, a product must be launched in the UK between July 2018 and July 2019.
There is no limit on the number of categories a product can be entered into. To find out more and how to enter visit purebeautyawards.com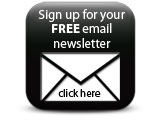 Companies