Pure Beauty Awards – Skin care
The Pure Beauty Awards 2014 celebrates the best in beauty – the most efficacious, exciting and innovative products launched over the past 12 months
VOTING CLOSED
Best new SKIN CARE product
Tesco Pro Formula Radiance Micellar Water
This gentle cleansing water removes make-up, dirt and impurities and is suitable for face, eyes and lips.
It contains a green tea and vitamin E complex to leave skin feeling soft and soothed.
Tesco's Pro Formula range has been scientifically developed for individual skin types. There are four lines in the range: Radiance, Purifying, Hydrating and Clear Skin.
Time Bomb Complexion Cocktail with a shot of H2Omega
Gives an instant shot of hydration with intensive omegas and humectants to dehydrated, dull skin.
Contains a blend of coconut oil, omega 3-rich chia oil and a hyaluronic acid complex to help retain optimum moisture levels.
Its fluid formula allows these water-soluble essential fatty acids to be instantly absorbed, boosting the health of cell membranes.
Skin Doctors T-Zone Control Oil Control Cleanser
This gentle, paraben-free foaming cleanser deeply purifies pores and clears oily and combination skin for a matte complexion.
Combines two unique active ingredients: Acnacidol BG, a sebum regulator with antibacterial properties, and Evermat, clinically proven to help control sebum production and excess shine.
Ideal for skin prone to oiliness in the T-Zone area, it also removes dirt and make-up.
Papaya Gold PAW PAW Balm
Enriched with bio active manuka honey 20+, this topical balm soothes, relieves and moisturises dry, sensitive and irritated skin and lips.
Paw Paw (or papaya) contains the enzyme papain, which helps to lower inflammation and improve healing from burns and cuts, while manuka honey has healing properties.
The balm can also be used by children and sufferers of eczema, psoriasis and dermatitis.
Eau Thermale Avène XeraCalm A.D Lipid-Replenishing Balm
XeraCalm A.D Balm soothes and nourishes while restoring the skin's barrier and relieving itching.
It uses unique patented DEFI technology for a cream free from preservatives, fragrances and surfactants, containing only essential ingredients for the skin.
Suitable for very dry and atopic skin, the formula is created around I-modulia, a biotechnological innovation that reduces itching sensations, soothes redness and irritations due to skin hyper reactivity, and allows skin to protect itself.
Witch Blackhead Clearing Gel
An oil-free, lightweight gel that gently exfoliates to reduce blackheads and brighten the complexion.
It harnesses the cleansing, toning and soothing properties of witch hazel extract to clear and contract pores in one step.
The Gel should be used on dry skin to visibly lift dead skin cells, instantly boosting the skin's natural radiance and revealing clearer looking skin.
Manuka Doctor ApiClear 3-in-1 Purifying Facial Wipes
These 3-in-1 facial wipes cleanse, tone and moisturise in one easy step while purifying the skin by reducing oil and impurities.
Combining key ingredient manuka oil with aloe vera, the balancing formula removes make-up and eliminates blemishes while also soothing skin, leaving it visibly calmer and clearer.
ApiClear is a line of antibiotic acne therapy products designed to restore balance to skin prone to spots and blemishes. The range contains ingredients clinically proven to help reduce blemishes.
Simple Kind To Skin+ Illuminating Radiance Cream
Simple Kind To Skin+ Illuminating Radiance Cream is infused with multi-vitamins and light-reflecting minerals to give skin a naturally radiant boost.
Offers UVA/UVB SPF15 protection and contains pro-vitamin B3, vitamin A palmitate and vitamin E. Other 'skin loving' ingredients include bisabolol, ginger root extract and sweet almond and sunflower seed oils.
Like all Simple products, it is free from artificial perfume and colour, and is suitable for sensitive skin.
CLICK TO VOTE NOW
CLICK TO VOTE NOW
Best new PREMIUM SKIN CARE product
Su-Man Exfoliating Facial Polish
This oil-based treatment exfoliator is an instantly illuminating pick-me-up. It contains caffeine-rich coffee seeds to physically resurface skin and simultaneously soothe inflammation.
Other key brightening and antioxidant ingredients are camu camu, white lily and dragon's blood, to minimise the appearance of pores and promote glowing, firmer-looking and supple skin.
Exfoliating Facial Polish is part of the Su-Man Skin Care range, which mixes Eastern principles of holistic skincare with Western cosmetic science, designed with super light textures.
Elemis Advanced Brightening Even Tone Serum
This intensive brightening serum is clinically proven to reduce the appearance of uneven pigmentation in 28 days with a formulation of daisy and pea extracts combined with a bio-mimetic peptide.
Encapsulated vitamin C to helps reduce the appearance of dark spots, age spots and imperfections, while helping to minimise future formation. Rice silk absorbs excess oil on the skin for a mattifying effect. Skin is left bright, clear and more even.
In independent clinical trials, 90% of respondents agreed that their complexion looked brighter, while 87% saw a reduction in irregular pigmentation.
Sothys 2-in-1 Mask Exfoliant with Raspberry and Litchi
A face scrub and mask with polyethylene particles to free skin from impurities, restore softness and radiance, and give a more even tone.
The revitalising cocktail of vitamin C, PP and pro-vitamin B5 in a base of white clay blended with exfoliating grains restores softness and radiance.
The detoxing and oxygenating properties of raspberry and litchi extracts help skin to regain its luminosity, while the multifunction anti-toxin complex reactivates cellular regeneration.
ARK Regenerating Skin Defence
Uses advanced Alpine Stem Cell technology to regenerate skin cells and reveal brighter, younger looking skin, blurring fine lines for a soft focus finish and providing a silky smooth base for make-up.
It reduces pigmentation, helps with scarring and protects against environmental damage with a combination of essential daily vitamins, antioxidants and lipids with anti-wrinkle benefits.
Key ingredients are Alpine rose, with 'resistance-charged' stem cells; vitamin C stabilised with glucose to promote brightness; allantoin to soothe, heal and repair damaged skin; and hyaluronic acid.
Meaningful Beauty Cindy Crawford Crème de Serum
The serum combats three main causes of visible signs of ageing by providing hydration, minimising the appearance of fine lines and wrinkles, and helping to diminish other signs of premature ageing.
Meaningful Beauty is an anti-ageing range developed by model Cindy Crawford with Dr Sebagh and designed to help keep skin looking younger and more vibrant, now and in the future.
The products focus on smoothing the appearance of fine lines and wrinkles, adding radiance, preserving skin's existing youthful look and protecting skin from  UV damage.
Cloud 9 Skin Solutions Clarity Skin Clearing Spot Gel
This invisible gel provides fast and effective relief, promoting clear skin while reducing inflammation.
Helping to eliminate blemishes, redness, blackheads and whiteheads while soothing inflammation, it is suitable for acne prone skin and those who experience occasional outbreaks.
Active ingredients include chamomile extract, vitamin B3, pro-vitamin D5, vitamin E and allantoin.
THE Moisturiser by Urban Retreat
THE Moisturiser contains a blend of easily absorbed bioactive ingredients that instantly hydrate, smooth and protect the skin, in a light textured, gel-like consistency.
Key ingredients are natural rosehip seed and jojoba oils. Rosehip seed oil helps to ease irritation and rejuvenate the skin, while jojoba oil helps to improve skin's elasticity, leaving it deeply nourished and supple.
The formula is rich in vitamins B and E, shea butter, coconut oil and oat oil, among other ingredients, to hydrate and enhance skin's elasticity, tone and firmness.
Trilogy Blemish Control Gel
This concentrated, certified natural blemish treatment includes salicylic acid, antibacterial lemongrass and mandarin to help clear congestion, control breakouts and aid healing.
Cucumber and ginger help to reduce inflammation, while willow bark extract helps to clear congestion and debris, and certified organic rosehip oil helps repair skin.
The gel should be applied to blemishes one to three times daily.
CLICK TO VOTE NOW
CLICK TO VOTE NOW
Best new ANTI-AGEING product
Time Bomb Collagen Bomb Essential skin fuel
A light textured gel-cream moisturiser designed to smooth, re-densify and tighten skin, this formula is charged with micro-collagen and broad-spectrum antioxidants.
It is also loaded with dermis-supporting technologies and organics, including antioxidant Pycnogenol, which reinforces collagen and elastin.
Padina pavonica brown algae helps to nourish, hydrate and promote healthy collagen renewal, while borage oil reduces the appearance of wrinkles and hyaluronic acid plumps skin.
Beauty Masks Timeless Truth Bio Cellulose Apple Stem Cell Collagen Mask
Uses Swiss apple stem cells to nourish skin and help repair damaged tissue, in a fabric sheet mask.
Marine collagen promotes suppleness and elasticity of the skin.
The mask's material is extremely delicate and has been used as a top quality material in the medical field. The fibrous nano-scopic fabric aids penetration of serum deep into the skin's tissue.
Manuka Doctor ApiRefine Illusionist Rapid Lift Mask
Combines Purified Bee Venom, renowned for its anti-wrinkle and regenerating properties, with moisturising manuka honey.
Stimulates collagen growth, plumps and lifts tired skin and diminishes the appearance of wrinkles in ten minutes.
Other ingredients are chicory root and caesalpinia spinosa gum to immediately tighten skin and promote collagen synthesis, shea butter to soothe and replenish skin, and vitamin E to protect against free radicals.
Palmer's Cocoa Butter Formula Skin Therapy Face Oil
Targets ageing skin using ten natural oils including coconut, argan and rosehip, and anti-ageing retinol and vitamin C.
The moisturising properties of the brand's pure cocoa butter are blended with its unique Cetesomate-E complex to ensure the ingredients are rapidly absorbed into skin.
The oil is hypoallergenic, paraben-free, dermatologist tested and non-greasy.
SKIN DOCTORS YouthCell Ageing Skin
A high strength anti-ageing beauty supplement to help reduce the appearance of fine lines and wrinkles, containing high levels of marine collagen.
It also contains hyaluronic acid and antioxidant vitamins C, E and zinc to strengthen cells.
Niacin, biotin, iodine and vitamin B2 contribute to the maintenance of normal skin, and alpha lipoic acid, lycopene, CoQ10, hyaluronic acid and green tea are also included.
Oleicia Facial Oil
This anti-ageing facial oil has both cleansing and moisturising functions. It is rich in anti-inflammatory oleic acid – the main fatty acid produced by sebaceous glands.
Oleicia is similar in nature and pH to sebum, which protects and moisturises the skin, and replenishes the sebum lost during ageing without clogging pores.
It also contains camellia oil to naturally brighten skin.
Vitabiotics Perfectil Platinum
Helps to regenerate, refine and protect ageing skin with high-grade marine collagen, pine bark extract, blackcurrant seed oil, lycopene and alpha-lipoic acid.
It combines vitamins E, C and riboflavin to protect cells from oxidative stress, while vitamins D and B12, folic acid, minerals, iron, magnesium and zinc help maintain normal cell division.
It also provides a cross-section of vitamins and minerals to act as a complete multivitamin.
Fake Bake The Face Anti-Aging Self-Tanning Lotion with Matrixyl-3000
Combines self-tan with clinical levels of Matrixyl-3000 in a double-action daily lotion, which gives skin a golden glow and helps to reduce signs of ageing.
Stimulates skin cells to produce collagen, plumping to reduce the appearance of wrinkles. Its colour guide allows for even coverage with an instant glow, which further develops over time.
It contains naturally derived tanning agents DHA and erythulose, which work together to reduce streaking for a natural looking tan.
CLICK TO VOTE NOW
CLICK TO VOTE NOW
Best new PREMIUM ANTI-AGEING product
Gazelli Ultimate Firming Serum
Formulated with the highest concentration of Gazelli White Oil and a unique blend of lipoic acid and DMAE, this serum tones and firms skin.
Sodium hyaluronate plumps skin and reduces the appearance of wrinkles, while extract of antioxidant-rich pomegranate protects from free radicals and evens skin tone.
Gazelli is an innovative brand with the purity of science and professional skin care at its heart.

Su-man Velvet Skin Brightening Serum
Velvet Skin Brightening Serum is an anti-ageing elixir to instantly brighten and soften skin, even its tone and diminish the appearance of lines and wrinkles.
The serum has to be shaken to activate the ingredients – a blend of antioxidants, hyaluronic and tranexamic acids, omegas, ceramides and dragon's blood.
Su-Man believes that the key to younger and healthier looking skin is achieved by a 'layering' system with special application techniques.

GOLD COLLAGEN Forte
Specifically formulated for women aged 40+, Gold Collagen Forte is a liquid food supplement containing a potent blend of antioxidants to reduce the oxidative stress associated with ageing.
It contains anti-ageing Q10, acai berry, pomegranate, lycopene, l-carnosine, resveratrol, hydrolysed collagen, borage oil and vitamins, with vitamin D to help prevent osteoporosis.
It supports healthy-looking skin, hair and nails, improves skin hydration and elasticity and reduces the appearance of wrinkles.

Trilogy Age Proof Botanical Lightening Treatment
This dual-action treatment targets pigmentation with continual use, helping reduce and prevent the appearance of age spots, dark spots and blemish marks.
It contains cutting edge natural actives, carefully formulated to brighten the complexion, reduce the colour intensity of pigmentation and deliver antioxidant protection from free radical damage.
Proven botanical complex GIGAWHITE, developed from organically grown Swiss alpine plants, is a highly effective, safe and natural alternative to hydroquinone and other chemical bleaching agents.

Aromatherapy Associates Rose Infinity Serum
This Serum helps to reduce the appearance of fine lines and wrinkles and supports a radiant complexion.
Gardenia stem cells boost collagen synthesis and firm the skin's tissue, while omega 6 ceramide from safflower helps reduce inflammation and restore elasticity and moisture levels, and soy isoflavones decrease wrinkle depth and increase skin thickness.
Other ingredients are yeast proteins, which help to support the skin's ability to repair ageing DNA; and jasmine, rose, frankincense and neroli, all of which deliver unique nourishment, radiance and smoothing benefits.

Murad Rapid Collagen Infusion
A high performing anti-ageing serum that penetrates the skin's surface with pure collagen. The collagen molecule is broken down into its component amino acids, which are small enough to penetrate the epidermis.
This collagen-building formula promotes healthy collagen and hydration levels to plump skin and smooth fine lines and wrinkles.
Features Murad's Collagen Support Complex to boost skin's resilience and reduce wrinkle depth. It also contains Cellular Hydro-Lock with apple and lentil seed extracts, which work together to reveal a more youthful appearance.

Elizabeth Arden PREVAGE Anti-aging + Intensive Repair Eye Serum
Anti-Aging + Intensive Repair Eye Serum is proven to help reduce the severe signs of skin ageing, especially the look of deep lines and crepiness.
It combines Elizabeth Arden's exclusive Idebenone technology with a blend of arazine and thiotaine to help restore radiance and refine the look of eye area contours.
Elizabeth Arden Research & Development discovered that the combination of Idebenone with arazine helps neutralise 95% of environmental free radicals and minimises the visible effects of cellular inflammation, the primary cause of signs of ageing.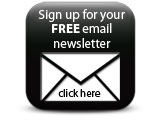 Neova Creme De La Copper
An intensely nourishing formula containing the unique skin-repairing combination of copper peptides and DNA repair enzymes, which provides the perfect equilibrium to repair, remodel and reform the skin.
Creme de la Copper is specifically engineered to target ageing lines, wrinkles, uneven skin tone and discolouration caused by sun damage, diminishing fine lines and improving skin firmness.
DNA repair enzymes, encapsulated in a liposome delivery system, reduce the visible signs of UV-induced skin damage. The result is optimal skin health and an improvement in skin tone and texture.
CLICK TO VOTE NOW
Featured Companies