Pure Beauty Awards – Hair
The Pure Beauty Awards 2014 celebrates the best in beauty – the most efficacious, exciting and innovative products launched over the past 12 months
VOTING CLOSED
Best new HAIR CARE product
Jo Hansford Expert Colour Care Everyday Shampoo
This shampoo is paraben and sulphate-free, with the additional benefit of sweet blue lupin peptides in the formula, scientifically proven to keep hair colour-fast for up to 30 washes – even notoriously fast-fading red dyes.
Using Iselux LQ, a sulphate- free cleanser, it provides gentle yet efficient cleansing while minimising colour fade from washing. It also contains keratin amino acids to help maintain optimum moisture balance, avoiding dull, dry and brittle hair.
Hair also benefits from sunflower seed extract, a polyphenol-rich ingredient that helps to protect from free radical damage.

Dove Advanced Hair Series BB Cream
This is a one-step multi-tasker that replenishes essential nutrients lost with age, simultaneously protecting the hair and making it easier to style.
Infused with anti-oxidants and a UV filter, the innovative BB cream leaves hair soft, shiny and youthful looking with visible fullness.
The cream is part of the new Dove Advanced Hair Series, which has been developed specifically for mature hair.
Lee Stafford Ubuntu Oils from Africa range
Lee Stafford is the first to bring Ubuntu Oils from Africa to the market, with the next generation of exotic African oils designed to repair, pamper and restore healthy goodness to hair.
The range comprises four targeted oils for specific hair types, including Baobab oil for dry hair and Mafura oil for the repair of coarse/damaged hair.
The range, which includes both hair care and styling products, also uses Marula oil for the repair of fine/damaged hair and Mongongo oil for colour fade protection.

Nourkrin Scalp Lotion
Nourkrin Scalp Lotion has recently been reformulated and scientifically proven to be as effective as minoxidil, but without any side effects.
This lotion is scientifically formulated to protect the scalp and to create the right environment for normal hair follicle function.
It should be applied twice daily directly to dry scalp in the areas where hair thinning is occurring, spread with fingertips and left to dry.

Free From Frizz 6 Week Blowout
This patent-pending treatment combines a Floraceutical blend with a unique modified keratin to soften the hair's bonds, locking in anti-frizz ingredients to leave hair smooth for up to six weeks.
With just four simple steps and taking no more time than a home hair colourant, hair is softened, elasticized, structurally rearranged then set by heat to eliminate frizz for smooth, glossy locks.
Available in two variants: Mango for thick/coarse hair, and Watermelon for fine/normal hair.

Palmer's Olive Oil Formula Co-Wash Cleansing Conditioner
This cleansing conditioner is an effective cleansing and moisturising system for hair that has been damaged or over-treated by hair relaxing, colouring or bleaching.
It gently and naturally conditions hair, leaving it looking healthier and glossier. It's formulated without sulphates, detergents, lather, phthalates, petrolatum, mineral oil or harsh chemicals.
This gentle, no-lather cleansing cream contains an exclusive blend of extra virgin olive oil, vitamin e, keratin protein and natural herbal extracts such as peppermint oil and aloe vera to help moisturise, soften and detangle hair.
Schwarzkopf essence ULTÎME Range
Schwarzkopf called on the experience of  top model Claudia Schiffer, who managed to keep her iconic mane looking gorgeous even after a 25-year busy career, to create this range.
It comprises four hair care collections featuring 15 expert products providing targeted solutions for normal, damaged, coloured, dull and fine hair, each containing luxurious pearl essence, reparative keratin and panthenol to add body.
The range's signature fragrance blends 135 carefully selected ingredients that leave hair smelling beautiful for all day, even after styling.

Morrisons Hair care Range
This range is salon-inspired but without the expensive price tag, with each variant infused with a specific oil (argan, moringa or baobab) to give tailored benefits. 
The six-strong range targets customers with specific hair care needs, while providing clear benefits and consumer panel test results to support the products' claims.
The Shampoos and Conditioners are available in three variants: Strength to Strength for repair, True Colours for colour protection and Bounce Back for volume.
CLICK TO VOTE NOW
CLICK TO VOTE NOW
Best new HAIR STYLING product
Lee Stafford ARGAN OIL from Morocco Anti-Frizz Serum Spray
This spray helps to tackle the everyday frizz dilemmas of dry, damaged, unruly hair.
A quick mist over dry hair will leave a long lasting shine and extra nourishment for a smooth, glossy, luxurious effect.
Argan oil is a rich, nourishing oil native to Morocco, used by the Moroccan Berber women for hundreds of years in their beauty routines. It contains many of the ingredients associated with repairing hair and the creation of luxurious, healthy locks.

label.m Texturising Volume Spray
label.m Texturising Volume Spray launched in early 2014 and was a hit at London Fashion Week and Vodaphone London Fashion Weekend with press and consumers alike.
Offering the ease of backcombing with the hold of a hairspray, it creates volume, texture and hold in one hit to take hair to new heights.
Texturising Volume Spray is the ultimate in root lift with a lived-in texture for runway-ready hair, and is fast-drying, distributes evenly and benefits all hair types.

label.m Brightening Blonde Balm
From the very first use of this balm, blonde hair looks illuminated and radiant, with a silk-like smoothness to help guard against regular heat styling damage and frizzing caused by humidity. 
It must be applied to damp hair and utilises three potent elements from nature: aloe leaf juice to lock in moisture, tamanu seed oil to quench thirsty hair and protect from environmental damage and hydrolysed wheat protein to aid hair's moisture retention.
label.m's Brightening Blonde range, a three-step system to care for and enhance natural or coloured blonde hair, also contains Shampoo and Conditioner.

Trevor Sorbie salon approved curls & waves control mousse
This mousse provides beautiful definition and all day weather-protected hold.
The hydrating and conditioning formula will keep curls looking their best, without any heaviness, stickiness or crunch.
For even distribution, disperse into palms and apply to the hair with a wide-toothed comb, rather than fingers, before drying it into the hair a section at a time.

Davines Invisible No Gas Hairspray
Invisible No Gas Hairspray provides medium hold with no gas, characterised by a very fine mist.
The spray is formulated without parabens or added colourings, is ideal for all hair types and ensures any hairstyle lasts longer, endures humidity, keeps its natural movement and has a silky sheen.
The formula's extra-moisturising factor helps to maintain the healthy structure of the hair, while three-dimensional resins with specific molecular configurations give structure, yet retain elasticity and movement. Panthenol provides moisture and adds softness to the hair.

Electric Hair ºC-5 Volume Liquid Mist
The ultimate professional tool for creating long lasting volume and support, Volume Liquid Mist's advanced amplifying formula delivers lasting volume with no hint of residue.
Weightless conditioners detangle the hair to prevent breakage, penetrate the hair shaft and improve the condition of the cuticle, as well as the outer shaft.
Pro-vitamin 5 thickens and boosts the hair's body, infusing tresses with ultimate volume and brilliant shine. The mist also offers UVB protection.

Kitsch Hair Ties
This LA-based brand of hair ties are colourful, fun, and jazz up the most simple of hair styles.
A vast range of cool colours and designs means customers will have an amazing set for any mood.
The super-soft elastic means they won't get tangled in hair and they don't leave the tell-tale kinks that a lot of other hair bands do; no wonder California cool kids Alessandra Ambrosio, Jessica Alba and Julianne Hough are already fans.

The Power Styler
A revolution in hair styling, The Power Styler consists of two high quality ceramic plates that attach to a hairdryer nozzle for shinier, smoother looking hair.
The hot air travels through the hairdryer and heats the plates so they essentially act like a straightening iron but with less potential damage to hair, leaving hair looking smooth and polished.
The Power Styler helps to achieve a faster, longer lasting blow dry and cuts down on time spent styling hair.
CLICK TO VOTE NOW
CLICK TO VOTE NOW
Best new HAIR COLOURING product
Superdrug Ultrabrights
Superdrug Ultrabrights comes in two ultra-bright colours; Rebellious Red and Outrageous Orange.
The salon-tested conditioning colour is non-permanent, ready to use and requires no mixing. The colour will last for six to eight washes depending on the development time, any pre-treatments and the colour, texture and condition of the hair.
Can create different effects such as dip dye, streaks or an all over head application. Hair is left soft, shiny, smooth and infused with brilliant colour.

Superdrug Colour Episode
Superdrug Colour Episode is part of a comprehensive range of excellent quality hair colouring products that are the result of extensive research and development. It is dermatologically tested and does not contain ammonia.
It can be used to create a subtle, moderate or intense colour effect by applying the mousse to towel dried hair and leaving in for the recommended time.
All formulations have been tested under salon conditions. Colour lasts for six to eight washes, varying with the intensity of the effect.

Nice 'n Easy AgeDefy collection
Nice 'n Easy's latest launch fights seven signs of hair ageing to deliver up to 100% grey coverage, helping to bring back the look and feel of youthful hair for age confidence.
It features a breakthrough three-step regime, instead of the usual two-step colour and conditioner process, to tackle stubborn greys, lacklustre colour, coarseness, frizz, unruly hair, dryness and breakage.
The unique pre-colour Primer, together with the concentrated colour technology and AgeDefy ColourSeal Conditioning Therapy powered by Pantene Pro-V, delivers nice'n easy's most advanced grey coverage and outstanding colour results.

Derma V10 Classic Colour
Classic Colour is a permanent hair colouring cream that is gentle on the hair while using a colour locking agent designed to give bright, vibrant, salon quality colour.
It ensures maximum protection, elasticity, density and strength of hair.
The fixing balm is enriched with jojoba oil, aloe vera and red grape extract to condition the hair after colouring, leaving it soft and manageable with fade-free colour. 

label.m POWDER COLOUR SPRAY
Swallowfield worked with label.m to create this unique non-permanent hair colour spray range, which has quickly become one of the company's fastest selling products ever after its debut at London Fashion Week SS14. 
The spray-in, wash-out formula gives instant colour with an edgy soft matt texture for an individual statement look.
As a texturising mattifying spray, it comes with added pigment for a chalky, soft finish, giving a very fine mist spray that fixes the colour and has a low level of transfer. It's available in Pink, Blue, Purple and Red.

Smart Beauty Colour Boost
Colour Boost refreshes colour and adds shine in just three minutes, and is ideal for use between regular hair colouring treatments.
It's a totally new hair beauty treatment, and the colour and conditioning formulation contains no ammonia or PPD and requires no mixing.
Use weekly over pre-coloured hair to  revitalise colour and gently blend away grey hair and root growth, without damaging the hair. Each bottle contains up to four applications.

Josh Wood Guardian of Colour Blending Wand
Josh Wood Blending Wand is a non-permanent instant colour solution that instantly hides grey hairs and blends re-growth, and is available in five shades.
Apply to wet or dry hair and blow dry to set; it will last for up to three shampoos. Hair is left soft, glossy and rich in reflective multi-dimensional colour.
Josh Wood brings his years of expertise in colour to the Guardian of Colour range, expertly created to deliver results for each specific hair need.

Naturtint Permanent Hair Colorant Chocolate Shades
Naturtint Permanent Hair Colorants were introduced after popular demand from customers and retailers.
Like the rest of the Naturtint range, they are chemically light and free from parabens, resorcinol and ammonia.
With more women than ever now reaching for an at-home box dye, Naturtint offers two new shades that make it easier to achieve the Duchess of Cambridge look without the royal price tag.
CLICK TO VOTE NOW
CLICK TO VOTE NOW
Best new ELECTRICAL BEAUTY appliance
Nicky Clarke DesiRED Roller Pod
This innovative new product styles hair into gorgeous, frizz-free waves and curls, with three different sized rollers that heat up to ten times faster than regular rollers.
The velvet-coated rollers are soft and lightweight, in 25mm, 32mm and 38mm sizes. They sit perfectly in hair and can also be removed without burning or marking the hair. Simply heat each individual roller to max temperature, wrap hair around the roller and clip in place.
Its travel-friendly compact base unit is perfect to store away and does not take over dressing tables.

THX Total Hair Experts Define Style Deep Barrel Waver
For soft, stunning waves, the Deep Barrel Waver is perfect for a sophisticated, vintage look.
It features an adjustable rotary heat control so users can set the temperature from 140° to 210° to suit all hair types.
The waver heats up in just two minutes, making wavy styles quick and easy to achieve, and features ceramic plates and a handy two metre power cord.

BaByliss Brilliant Shine Ionic Brush
This brush uses a high-tech ionic generator to release conditioning ions directly into the hair, removing unwanted static and unruly frizz.
Whether it's for natural frizz or over-styled hair experiencing static, the brush instantly leaves the cuticle looking smooth and hair feeling noticeably softer, with its ball tipped bristles and flexible cushion base for optimal comfort.
Simply switch on the battery powered brush and comb from root to tip for shiny, manageable hair.

LightStim for Wrinkles
This hand-held beauty device uses LED light therapy to reduce fine lines and wrinkles and achieve a radiant complexion, improving skin's moisture retention and overall skin tone, reducing pore sizes and diminishing puffy eyes.
LightStim has taken NASA's LED technology to a new level, developing unique Multi-Wave Technology to simultaneously emit multiple wavelengths (colours) of light.
These wavelengths work together to give skin the boost it needs for a more radiant and youthful appearance. An FDA clinical trial showed a significant improvement in the skin of 100% of participants in an eight week period.

Philips Lumea SC1981
Philips' new Lumea SC1981 is the smallest and lightest device in the Lumea range, and a more compact, lightweight and affordable hair removal solution.
As with other light-based treatments, Lumea SC1981 uses IPL technology to prevent hair re-growth.
It delivers great results and will last for over 100,000 flashes, providing over four years average use, and is up to £160 cheaper a year than salon waxing.

Remington Big Style
Big Style is truly versatile, so whether customers want subtle waves or killer curls they will be able to get the look without spending hours in rollers.
This innovative styler comes with a selection of 15 detachable, self-grip rollers in three sizes, along with a thermal brush for adding extra height at the roots and a concentrator for blow drying.
All rollers and attachments can be safely stored in the trendy purple Big Style bag.
Lee Stafford ARGAN OIL from Morocco Retro Wave and Nourish
This one-of-a-kind ceramic coated waver is infused with nourishing argan oil for the smoothest, silkiest, healthiest hair ever.
It is specially designed with a deep groove to create cascading, vintage-inspired waves. It heats to 200°C temperature in 30 seconds and has a barrel locking switch for easy transport.
The cool tip at the end makes it easy to use while guiding the tool down through the hair in clamping motion.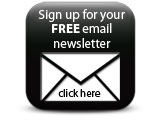 Mary Kay Skinvigorate Cleansing Brush
This lightweight, two-speed power brush gently massages as it thoroughly cleans skin, removing residue, dirt and makeup in seconds, and can remove make-up up to 85% better than cleansing by hand.
The nylon bristles feature polished tips with rounded ends, so they feel super soft against skin. It gently exfoliates and helps improve skin texture without being abrasive.
The brush allows subsequent skin care products to absorb better, improves make-up application, and with consistent use, can enhance the skin's overall appearance.
CLICK TO VOTE NOW