Pure Beauty Awards Ė Male
The Pure Beauty Awards 2014 celebrates the best in beauty Ė the most efficacious, exciting and innovative products launched over the past 12 months
VOTING CLOSED
Best new MALE GROOMING product
NIVEA Men Sensitive Cooling Post Shave Balm
Nivea Men Sensitive Cooling Post Shave Balm has been reformulated with 0% alcohol, and a unique cooling agent that protects the skin against burning and reddening.
The non-greasy, non sticky and fast absorbing formula leaves skin feeling refreshed and looking healthy.
Chamomile, vitamin E and seaweed extracts also offer protective benefits while soothing irritated skin.

His Heaven All In One
His Heaven All In One can be used for shaving, showering and as a shampoo.
The formula contains organic coconut to soften hairs prior to shaving, ensuring a closer shave.
Ingredients of organic rosemary, sandalwood and orange exfoliate the skin, leaving it soft and firm after shaving.

Unilever Male Compressed
Unilever UKís compressed packaging format was introduced simultaneously across Sure Men, Dove Men+Care, Lynx and Vaseline Men this year, with all 150ml and 250ml variants reduced to packs half their size.
Each variant comes with new added benefits: Lynx features new longer lasting fragrances, Sure Men includes a new motionsense microspray, Dove Men+Careís formula now includes vitamin E, and Vaseline offers new 48 hour protection with pro Derma Technology.
Compressed deodorants last just as long as the bigger cans, with 50% less propellant resulting in packaging with 25% less aluminum, and a drier-feeling spray.
NuBo Hair Growth Factor
NuBo Hair Growth Factor treatment helps to maintain and encourage growth of stronger new hair by extending its anagen growth phase by 46%. The light, non-sticky serum deeply nourishes hair follicles, leaving them strong and healthy by reducing inflammation - one of the main reasons for hair loss.
The unique bio-molecular complex protects follicle cells from oxidant damage to extend each hair's life cycle, and thickens the diameter of each strand, preventing bulb ageing.
Formulated exclusively for men, the cutting edge hair treatment promotes blood flow to the scalp and improves microcirculation to anchor the hair more firmly and enhance growth.

Philips Click & Style
This versatile electric grooming tool comes with two interchangeable heads, giving men a close shave or precise beard trim in just one click.
The SmartClick attachment system makes it easy to turn into a shaver or stubble trimmer, changing the stylish-looking product in just one quick click.
The fully waterproof dual rotary shaver head gives a safe, quick and easy clean shave, either dry or in the shower. With five different length settings, the trimmer can be used to style facial hair from three day stubble to a full length beard.

Remington Vacuum Beard & Grooming Kit
This sleek, easy-to-use beard and stubble trimmer includes a vacuum chamber, which captures cut-off hairs during shaving, meaning minimal mess in the bathroom sink and the added bonus of shaving minutes from the morning routine.
The trimmer is the ultimate companion for any performance and gadget junkie, and the elimination of the post-trim tidy up means the Vac & Groom is the perfect product for those looking to get ready in a hurry without compromising on style.††
The device is lithium powered, has up to 60 minutes of cordless use and there is no loss of suction when the vacuum compartment begins to fill. In addition to the powerful battery, the titanium self-sharpening blades offer an even and clean cut and are 300% stronger and longer-lasting than steel blades.

Nanogen Hair Thickening Fibres
Nanogen Hair Thickening Fibres instantly and flawlessly conceal thinning hair in just 30 seconds.
The 100% keratin fibres are magnetically charged to bind seamlessly with the userís own hair.
The fibres are available in ten blendable shades to suit every hair colour, and are completely undetectable.

Radox Men Shower + Shampoo Wild Blackberry & Ginger
Radox Wild Blackberry & Ginger Shower + Shampoo is designed to invigorate and energise the body with uplifting fruity notes and a pinch of ginger root.
The 2-in-1 product is designed to wake the head and energise the body.
Radoxís entire range of menís shower gels is designed specifically for men, because Radox understands that they want something different to women in the bathroom.
CLICK TO VOTE NOW

CLICK TO VOTE NOW
Best new MALE SHAVING product
Molton Brown Post-shave Recovery Balm
The ultra-soothing Post-Shave Recovery Balm helps to calm post-shave skin, reducing redness.
Barley extract helps to rebuild skin's moisture barrier for comfort.
Itís part of a new range that delivers high performance results by caring for the skin pre and post-shave, leaving it healthy and soft. Along with barley extract, the range is formulated with African whitewood extract for oil control.

Philips Shaver series 9000 (S9041)
Thanks to its proprietary contour detect technology, the shaving heads on the Philips Shaver series 9000 independently flex in eight different directions for a precise shave that captures up to 20% more hairs.
The SmartClick attachment system gives men freedom to create the look they want with two interchangeable heads, changing the product from shaver to trimmer in one click.
The Aquatec wet and dry seal allows a comfortable dry shave or a refreshing wet shave with gel. The intuitive display shows relevant information, while the advanced charging system allows 50 minutes of running time after a single one-hour charge, or a three-minute quick charge for one full shave.

Scaramouche & Fandango Shave Cream
This lathering shave cream made in the UK uses the finest ingredients, specifically chosen with men in mind.
Guava extract is used to protect against razor burn while Chronodyn is clinically proven to help firm and tone the skin, fighting the signs of fatigue.
As with all the products within the range, it is scented with Scaramouche & Fandangoís signature fragrance that is both refreshing and subtle. The packaging is bold, intuitive and straightforward and appeals to the needs of men who simply want products that perform.

Dove Men+Care Hydrate+ ProMoisture Shave Cream
The Dove Men+Care Hydrate+ProMoisture Shave Cream is designed to protect and care for menís skin throughout the shaving process, and offers the most advanced protection for dry skin within the Dove Men+Care ProMoisture Shave range.
The moisture-rich texture boasts easy, mess-free application and helps to soften stubble, preparing skin for a smoother shave.
The low-foaming shave cream allows for more precise, smooth shaving, while moisturising ingredients reduce pulling and cuts. It is clinically proven to hydrate skin and reduce dryness and irritation.

Erasmic Shave Stick
This recently relaunched and re-packaged, enriched lather shave stick contains moisturising and conditioning glycerin.
The extra-rich formula helps to soften the beard quickly and effectively. This product is tiny but mighty Ė a little goes a long way.
The rich creamy lather provides superior razor glide for ultimate shaving comfort and its unique twist system gives real convenience of use.
NIVEA Men Sensitive Cooling Gel
Nivea Men Sensitive Cooling Shaving Gel is enriched with a unique combination of ingredients to soothe, calm and refresh sensitive skin.
Reformulated with 0% alcohol and a unique cooling agent, skin is refreshed and stubble is softened for a close, comfortable shave.
The extra gentle formula also contains chamomile and seaweed extract to help protect skin against irritation.

Tesco Pro Formula for Men Diamond 5 Blade Razor System with Styling Trimmer
This Pro Formula for Men Razor has five diamond coated blades and a styling trimmer to suit every manís needs.
The blades are close together for comfort and safety, the diamond coating delivers sharpness and durability and the lubricating strip with vitamin E helps the razor glide over the skin with ease.
There is also a styling trimmer on the back of the cartridge and the L- shaped blades make it easy to rinse through.

Crabtree & Evelyn Moroccan Myrrh Shave Cream Tube with Key
Crabtree & Evelynís advanced moisturising shave cream formula with antioxidant-rich vitamin E is designed for a close and comfortable shave, helping to protect skin from razor burn and irritation.
Itís part of the Moroccan Myrrh menís grooming range with a distinctive masculine scent; the finest myrrh is blended with sparkling, verdant notes of bergamot and petitgrain, spiked with black pepper and cardamom.
Native to the tropical region of Africa, myrrh is the gathered Ďtearsí of tree resin. In antiquity it was so highly prized that its value by weight was equal to gold.
CLICK TO VOTE NOW

CLICK TO VOTE NOW
Best new MALE SKIN CARE product
The Real Shaving Company Sensitive Moisturiser
The Sensitive Moisturiser is a professionally formulated product that helps to soothe and rehydrate sensitive skin, and can be used either post-shave or as an everyday moisturiser.
Its advanced anti-ageing formula with Q10 helps fight premature ageing, targeting wrinkles and helping skin look younger and firmer.
It revitalises and moisturises skin, leaving a non-oily matte finish.

Dove Men+Care Ultra Hydrating Cream
The Dove Men+Care Ultra Hydrating Cream provides three times more moisture to menís skin.
Designed to keep skin moisturised for 24 hours, the innovative formula restores, retains and replenishes moisture.
With added benefits of quick absorption, anti-evaporation technology and a formula that boosts the skinís capacity to hold moisture, the cream offers men the non-greasy moisture they desire.

Wellman Skin Technology Anti-Ageing Moisturiser
This anti-ageing moisturiser helps to awaken tired skin cells, reduce the appearance of fine lines and keep the complexion looking hydrated, youthful and energised.
It includes aloe vera to cool irritated skin, antioxidant vitamins A, C and E to protect against free radicals and vitamin B3 to help protect the skin.
Zinc PCA also protects against excessive oil and sebum production.

men-Ł D-TOX Deep Clean Clay Mask
men-Ł D-TOX is a fast drying, deep cleansing, absorbent and purifying mask.
Formulated with oil-absorbing kaolin clay, astringent witch hazel and soothing and healing zinc oxide, this weekly treatment removes excess oil, dead skin cells, impurities and blackheads, leaving skin clean, clarified, smooth and firm.
Itís great for the T-zone and ideal for normal, combination and oily skin.

ReActiv Bodycare Face Nourishment Moisturising Gel
Reactiv Bodycare is an innovative range of skin care products specifically formulated for men serious about sport, physical well-being, and† looking good.
The Moisturising Gel is perfect to use post-workout, post-shave and as a daily moisturiser. The multifunctional gel is soothing and calming, smoothes out imperfections and reduces the signs of ageing as well as increasing stress and fatigue resistance.
Packed with natural and botanical ingredients, it features a powerful antibacterial function as well as being anti-irritant and anti-inflammatory, and contains essential vitamins A, C and E for skin health, and UVA and UVB protection.

ReActiv Bodycare Face Nourishment Hydrating Boost Gel
This gel creates a natural energised appearance with a light, refreshing and matte finish and features rapid absorption technology.
The gel instantly smoothes out imperfections, helps reduce the signs of ageing and improves stress and fatigue caused through exercise, as well as being stubble friendly.
Packed full of natural ingredients, it has a powerful antibacterial function as well as being anti-irritant and anti-inflammatory, perfect for cooling down the skin and providing instant hydration. It also contains essential vitamins A, C and E, which are vital to the skinís health.
Scaramouche & Fandango Face Scrub
This face scrub is gentle enough for everyday use to clean the skin without causing irritation.
It removes grime and residue, leaving skin squeaky-clean.
Tiny micro beads and prickly pear extract gently exfoliate and refine the skinís texture. It also contains Chronodyn, which is clinically proven to help firm and tone the skin, fighting the signs of fatigue.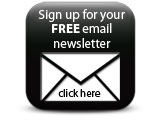 ZV2 Serum
ZV2 Serum features a totally unique atomised easy application Ė one spritz to cover the whole face Ė and is suitable for all male skin types.
The serum is light in texture and highly effective. Formulated using fresh natural ingredients, it enhances cell-to-cell communication, helping skin to repair, boosts collagen and elastin production and reduces signs of ageing and fatigue.
Active ingredients stimulate the synthesis of male pheromones and the production of beta-endorphins to promote feeling great. Its anti-inflammatory characteristics restore a healthy look, supporting the skinís own mechanisms to decrease dark circles and puffiness.
CLICK TO VOTE NOW