Pure Beauty Awards – Sun care & Tanning
The Pure Beauty Awards 2014 celebrates the best in beauty – the most efficacious, exciting and innovative products launched over the past 12 months
VOTING CLOSED
Best new SUN CARE product
Hawaiian Tropic Shimmer Effect Protective Sun Lotion
The lightweight, protective formula is blended with a touch of light-reflecting mica mineral shimmer so users can glow and glisten in the sun this summer.
It protects skin while highlighting sunkissed skin tones with a subtle golden shimmer. Available in SPFs 8 and 25, the lotion helps to protect skin from ageing and burning with both UVA and UVB protection.
With the signature Hawaiian Tropic scent, users can bask in the fabulous scent of summer while watching their pins sparkle in the sunlight.

Superdrug Solait Wet Skin Protection Spray
Solait Wet Skin Protection Spray is specially formulated to protect skin after a dip in the pool or sea, with a combination of broad-spectrum sunscreens and vitamin E.
With a 5 star UV protection rating, the spray helps to shield against free radicals to keep skin feeling soft and supple during sun exposure.
The water resistant spray is suitable for use on dry skin before a dip, and can be applied directly to wet skin to ensure it stays protected.
Davines SU Shampoo
Part of the Davines SU suncare range, SU shampoo restores hydration and softness while cleansing and revitalising hair that has been exposed to sun, chlorine and sea salt.
It gives an immediate, restructuring action and eliminates residues of both salt and chlorine, restoring health and vitality to sun damaged hair and leaving it soft and silky with increased shine and manageability.
Active ingredients include Hairsphere, a system of microscopic blisters containing avocado oil and fatty acids that protect and nourish hair, and protective, hydrating almond proteins.

Ultrasun Sports Spray SPF30
Originally developed for sports enthusiasts, this non-greasy, transparent formula was designed with simplicity and versatility in mind. The spray can be applied with one hand and can even be used upside down for ease of application.
The quick-drying spray penetrates skin immediately, leaving no marks, to provide an invisible layer of protection. It also resists the friction of sand and towel drying while offering protection from harmful UVA and UVB rays.
The light mist only needs to be applied once a day to form a protective coating that lets the skin breathe easily, and is suitable for those who suffer from skin allergies or prickly heat.

Tesco Soleil One Application Lotion
This lotion allows for up to eight hours of sun exposure after just one application, and is water resistant for up to 40 minutes.
It features a protection system combining UVA sunscreens with green tea and vitamin E to help prevent the visible signs of ageing caused by sun exposure, and includes added omega oil to aid moisturisation.
It offers UVA and UVB Protection in a photostable, dermatologically tested formula and helps reduce the risk of sun-induced allergies.

NIVEA Protect & Refresh Sun Lotion
Nivea Protect & Refresh Sun Lotion marks a new generation of sun care that boasts a non-sticky, ultra-moisturising consistency, giving a truly refreshing feeling.
This innovative formula is enriched with menthol, providing an instantly refreshing sensation. A well-balanced combination of silky powder and soothing oils nourishes the skin while protecting against the sun.
With its water resistance and highly effective UVA/UVB filters, it's summer's most innovative, refreshing sun lotion for silky-smooth skin.

Eucerin Sun Mattifying Face Fluid
Eucerin Sun Mattifying Face Fluid provides high UVB, UVA and biological cell protection, which strengthens the skin's own protection and helps support its own renewal.
The light face fluid is suitable for combination to oily skin, and provides a non-shiny and non sticky feeling, leaving a mattifying effect on the skin.
Like all Eucerin Sun products, it is also suitable for sun sensitive skin and is available in SPF30 and SPF50.

Delph Sun Care
The Delph Sun Care range offers no-compromise sun protection, with a comprehensive selection of products from SPF 15 to 50 and rated UVA 4* for their superior protection.
The range, which was repackaged and relaunched in March 2014, has been fully tested to medical standards, is cruelty-free and is one of only five sun creams listed on the UK Drug Tariff, allowing it to be prescribed by GP's.
It contains luxury ingredients such as shea butter and coconut oil, to keep skin moisturised and feeling silky soft.
CLICK TO VOTE NOW

CLICK TO VOTE NOW
Best new ARTIFICIAL TANNING product
Cheeky Turn Me On Gradual Tan
This body lotion with benefits is a must for every pin-up girl wanting smooth skin and a gorgeous glow.
Shea butter gives the ultimate hydration hit, while a gradual colour turns users into tanned temptresses over time.
Its innovative ingredients like thalitan G and dermochlorella tone and protect the skin from free radicals and increase its melanin production, while cocoa seed butter tends to the skin's nourishment needs.

Palmer's Cocoa Butter Formula Natural Bronze Spray Lotion
Palmer's Natural Bronze Spray contains a special combination of cocoa butter, vitamin E and coconut oil with just a hint of self-tanner for a radiant glow and up to 24 hours of intense moisturisation.
The continuous spray function allows for swift, even application and the formula is fast-absorbing and non-greasy.
Meanwhile, the unique RapidSorb Technology means the spray lotion quickly absorbs into the skin, allowing users to dress immediately after spraying.

Sienna X Q10 Bronzing Mousse
The luxurious Q10 Bronzing Mousse is bursting with natural ingredients, including blackcurrant, babassu and pomegranate.
It also contains skin enhancing vitamin E and anti-ageing Q10, to leave skin feeling moisturised and pampered while protecting from the tell-tale signs of ageing.
Bottled in an easy-to-use aerosol can, users get more product and it stays fresher for longer. The natural looking bronzing mousse has a gorgeous guide colour while the streak-free formula leaves a beautiful holiday glow.
For All My Eternity Tanning Mousse Gold Edition
Paraben-free with no added fragrance, this premium tanning mousse comes loaded with natural ingredients and antioxidants, including anti-ageing pomegranate extract, aloe vera and vitamins A & E.
Formulated with erythrulose (EHA) in combination with DHA, the feather-weight texture glides on evenly and effortlessly to deliver an instant, all over streak-free tan.
The tan develops into a natural-looking colour in just three to four hours, and lasts for up to seven days. The quick-dry formulation also contains a wash-off guide to ensure a streak-free finish.

OCC Conscience Clear Tan
OCC Tan is enriched with certified Organic ingredients sourced from the Swiss Alps, which nourish the skin and help to give a guaranteed flawless tan.
Manufactured with a sustainable ethos at the OCC lab in Ireland, OCC Tan is vegan friendly, free from toxins, parabens and harsh chemicals, and is developed with carbon neutral ingredients. It's safe, simple and conscience clear.
Available in light, medium and dark, the formula contains active organic ingredients like moisturising Artemisia plant, skin-renewing masterwort and butterfly bush, which gives skin that natural tan glow.

Elemis Total Glow Bronzing Body Lotion
This luxurious gradual tan body lotion instantly moisturises the skin, while vegetan, naturally derived from wheat, subtly builds an even, natural looking tan.
The lotion is specially formulated with antioxidant-rich green tea for a more even skin tone, and red algae extract to help ensure long-lasting hydration.
Also enriched with exquisite abyssinian and elderberry seed oils to nourish and condition, skin is left feeling soft, velvety smooth and with a beautiful golden glow.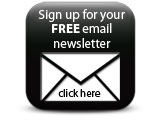 Tanworx Self Tan Foam
Tanworx Self Tan Foam has been developed to cater for a variety of skin tones and is available in two colours: fair to medium and dark to very dark.
The light, velvety texture glides onto the skin for all-over, instant colour that develops and deepens.
This paraben-free formulation, enriched with high quality natural ingredients, leaves skin with a natural looking, luxurious glow while also nourishing and conditioning the skin for an instant boost of radiance and vitality.
CLICK TO VOTE NOW

Companies