Pure Beauty Awards deadline extended!
The closing date for entries to the 2018 Pure Beauty Awards has been extended to 4pm on 13 July to give you – the best in beauty, an extra week to put the finishing touches to your entries.
The Pure Beauty Awards recognises the most exciting, innovative and efficacious products launched within the past year, rewarding innovation and creativity within the beauty industry.
Shortlisted entries will be published in Pure Beauty's September issue with the winners being selected by Pure Beauty's readers, including thousands of beauty retail staff across the UK.
This year's winners will be announced at a glamorous ceremony, which will be held on Thursday 25 October at London's iconic Savoy Hotel.
For more information visit www.purebeautyawards.com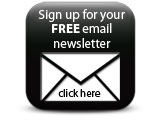 Don't forget that we will need to receive the product sample for your entry before the extended closing date.
Be in it, to win it!
Companies