Pure Skin Lab launches for natural beauty shoppers
Founded by environment enthusiast Caroline Huber, the new e-commerce site only stocks products that meet its natural criteria
New e-commerce website Pure Skin Lab has launched, offering natural, holistic and wellness products for shoppers.
The site, pureskinlab.com, was founded by environmentalist Caroline Huber and only stocks products that adhere to its criteria of no parabens, harmful chemicals or SLS's.
Huber, a long-term acne sufferer, decided to create the website to make shopping for natural and environmentally-friendly products easier for consumers.
She said: "I studied aromatherapy but realised that making my own products while looking after four children was rather difficult, so I began sourcing the best natural products for my whole family.
"This proved harder than I thought as I had to order from so many different companies to get natural shampoo, deodorant, body wash, toothpaste, sun cream etc.
"I then felt guilty about my impact on the carbon footprint, excessive packaging and the damage on the environment. This is when Pure Skin Lab was born."
The retailer's product list varies from cleansers and exfoliators to sun care and shaving creams for men from over 40 brands.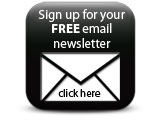 Companies