Pure & Mine creates personalised hair and body care range
The custom products are formulated for individuals based on their hair and skin type
US-based beauty brand Pure & Mine has announced the launch of a new range of hair and body products, individually designed for its customers.
Shoppers are invited to complete a short quiz that determines their hair and skin type, using the brand's proprietary algorithm to create the customised products.
Products on offer include the brand's Hair Essentials Bundles (US$36) and its Bath Essentials Bundle (US$48).
Each customers is asked a series of questions including details about their natural hair look, if hair is coloured, vegan preferred, customers' individual hair goals and their favourite fragrance.
Commenting on the launch, co-founder and CEO Hamish Patel said: "During our testing, we found that each person's idea of their perfect shampoo or body wash differs.
"One off-the-shelf product cannot cater to different hair/skin types or achieve widely varied beauty goals."
The products are also said to be free from silicones, parabens and sulphates, are said to be cruelty-free and are available now via pureandmine.com.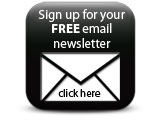 Companies