Purearth obtains Leaping Bunny Cruelty Free International Certification
Purearth, a pioneer in the indie ethical, responsible skincare space has been a proponent of sourcing low carbon, 'no palm', cruelty free ingredients.
The sustainable wild harvest brand eschews the use of animal tested and animal derived ingredients, with a cruelty free ethos that forms the cornerstone of the brand's values.
Leaping Bunny Cruelty Free International is the gold-standard, single comprehensive, internationally recognised status that protects animal rights and brings animal-friendly, cruelty free brands together to form an association, that Purearth is now a part of.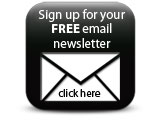 Featured here is Charlie - the Purearth brand mascot.
Companies