QC GCMS Analyst Manager – East Sussex – £18-27,000
Responsible for the analysis of raw materials and finished perfumes
Are you interested in analysing fine fragrance?
Do you want to use your degree and experience to carve out a quality career in GCMS?
Joining this fast growing, dynamic fragrance company in the quality control department you will be responsible for the analysis of raw materials and finished perfumes, ensuring they meet the highest standards set by the perfumers.
You will be involved with the other aspects of QC team, such as physicochemical testing, administration and preparing samples for injection (dilutions, extractions SPME/SPE).
With your degree and 2+ years of GCMS experience you will help with calibration and maintenance of the GCMS equipment.
This is a fantastic opportunity to broaden your skills through an understanding of the perfume industry.
If you are an experienced Quality Analyst within the FMCG industry apply today.
(Ref AE1069).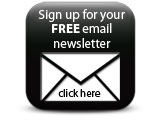 Email your CV to ae@arthuredward.co.uk or contact:
Heidi Bannister 01183 778 393 / 07747 792 272 / heidib@arthuredward.co.uk
Ana Filipa Calado 07792 958 152 / filic@arthuredward.co.uk
Melissa Shifrin 07803 504 100 / mels@arthuredward.co.uk
Holly Stanley 07384 256 771 / hollys@arthuredward.co.uk
Ben Ford 07710 392 825 / benf@arthuredward.co.uk
Christina Krajewski 07342 883 457 / christinak@arthuredward.co.uk
Joseph Bannister 07546 435 243 / joeb@arthuredward.co.uk