QC Lab Manager - Quality Control
QC Lab Manager to organise and lead a comprehensive QC Analytical Laboratory and Microbiology Laboratory
This role is for an exciting and award winning cosmetic business who are looking for a QC Lab Manager to organise and lead a comprehensive QC Analytical Laboratory and Microbiology Laboratory ensuring compliance with regulatory and quality standards.
Responsibilities:
Day to day line management of the QC Lab team;
Implementing company policies and procedures, development and training of the team;
You will be accountable for overall site quality data recording, reporting and analytics;
Degree calibre Analytical Chemist, you will have experience of analytical techniques FTIR, HPLC, UV, KF and wet chemistry techniques and microbiological techniques;
FMCG experience is essential.
If this has sparked an interest or you would like to learn more please contact Matthew Venables at VPss Health & Beauty to learn more!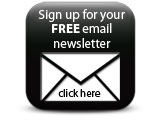 01473 685588 mvenables@vpss.co.uk. Please quote CosBus in your application.
Companies