QVC Account Manager – Central London – £25-30,000
Joining this small, young, dynamic team supporting two rapidly growing brands within Skincare and Haircare
Do you want to be part of a dynamic hair and beauty brand?
Have you had experience working with QVC with another beauty brand??
Joining this small, young, dynamic team supporting two rapidly growing brands within Skincare and Haircare which have seen high levels of success in the last 3 years. The business is expanding rapidly and therefore there are opportunities for you to scope your role out.
You are confident with the responsibility of dealing with the company's strongest account QVC with a proven track record of building relationships.  Supporting the QVC account will require you to complete specification forms, prepare documents ahead of shows, manage model hiring and bookings, attend shows to offer support for the studio set up and support on budgets.
You will also be responsible for some smaller independent accounts which have scope for some growth but mainly supporting and processing orders, listing new products and securing marketing initiatives such as newsletters or web page support for the brand.
Using your flawless customer service to handle incoming calls alongside other team members to ensure a gold service whenever possible.  This includes speaking directly with end consumers, logging calls and always handling in a professional friendly manor.
You will be working in an exciting and friendly office environment where everybody has a "roll your sleeves up and get stuck in" attitude.  You must be very organised and able to multitask as there are multiple elements to the job so you need to prioritise and manage the work load in line with the business goals and objectives.
This is a fabulous role for someone has a passion for all things hair & beauty who wants to carve out a fulfilling career.
(Ref AE1010).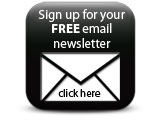 Email your CV to ae@arthuredward.co.uk or contact:
Heidi Bannister 01183 778 393 / 07747 792 272 / heidib@arthuredward.co.uk
Ana Filipa Calado 07792 958 152 / filic@arthuredward.co.uk
Melissa Shifrin 07803 504 100 / mels@arthuredward.co.uk
Joseph Bannister 07546 435 243 / joeb@arthuredward.co.uk
Featured Companies