Qosmedix adds Diane nail clippers to beauty supply category
Qosmedix recently introduced a new collection of nail and toenail clippers by Diane that are conveniently packaged in a clear reusable container, making them perfect for use in salons or as a retail item.
They are available in three different styles – Diane Nail Clippers 72-Pack (Part # 513644), Diane Curved Toenail Clippers 36-Pack (Part # 513645) and Diane Straight Toenail Clippers 36-Pack (Part # 513646).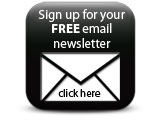 Durable and easy-to-use, the stainless steel clippers feature a fold-out nail file and clip nails safely and evenly.
Featured Companies