Qosmedix expands PRO brush collection with curved blending brush
Qosmedix recently expanded their high quality PRO Brush Collection by introducing a curved head blending brush with protective case.
This ultra-soft synthetic nylon brush is perfect for applying and blending liquid and powder based makeup.
The unique shape of the handle helps control application while the curved design of the brush head can be used for blending, contouring and defining cheekbones.
The polypropylene case can be used to protect the brush during travel.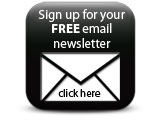 Please visit www.qosmedix.com to place an order or to learn more about how to customise this product to help promote your brand.
Companies