Qosmedix launches professional makeup brush cleaner
Now available. Qosmedix recently launched their own exclusive formula of professional makeup brush cleaner.
The quick-drying formula has been specifically developed for fast-paced professional environments including retail cosmetic counters where makeup is applied to many clients throughout the day.
It is also a must-have product for professional makeup artists to carry in their kit. The rinse-free, clear solution will help retain the original colour of the brush hair. Available in a 16 oz. bottle with screw cap (Part # 513687) and a 4 oz. spray bottle (Part # 513686).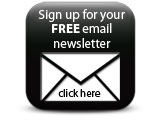 Volume discount pricing and private label options are available. Qosmedix Professional Brush Cleaner is available only in the 48 contiguous United States and Canada.
Companies