Qosmedix revamps customer website
The online platform is designed to offer consumers a streamlined experience and to be suitable for all devices
Qosmedix has revamped its website in a bid to cater to its customers' busy lifestyles.
The new qosmedix.com now features a mobile responsive interface, which is said to allow users to easily make purchases from any device.
"Developing a mobile-friendly website was a huge priority for us. 40% of our traffic comes from mobile devices," said Sari Sternschein, Director of Marketing for Qosmedix.
"Our customers are salon owners, make-up artists, hair stylists and busy executives. We needed our huge assortment of products to be easily accessible anytime, anywhere and so far the response has been extraordinary."
Along with the new interface, a new blog called QosmeTips has been rolled out, featuring monthly articles with tricks for using the products along with advice from the company's beauty industry experts.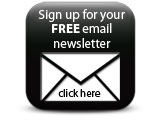 Consumers will also be able to purchase multiple sizes and item colours from one product page, as well as create a wish list and an add to cart option.
Companies