Qosmedix to launch professional makeup brush cleaner
Qosmedix is set to launch their own exclusive formula of professional makeup brush cleaner this August
Qosmedix is set to launch their own exclusive formula of professional makeup brush cleaner this August and will be previewing and sampling the product at Booth #12168 during Cosmoprof North America, Las Vegas this July. 
The quick-drying formula has been specifically developed for fast-paced professional environments including retail cosmetic counters where makeup is applied to many clients throughout the day. It is also a must-have product for professional makeup artists to carry in their kit. The rinse-free, clear solution will help retain the original color of the brush hair.
Available in a 16 oz. bottle with screw cap (Part # 513687) and a 4 oz. spray bottle (Part # 513686). Volume discount pricing and private label options are available.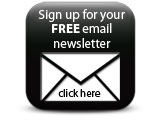 To learn more about this product line please call 631-242-3270 to speak with a Customer Specialist.
Companies