Quadpack Wood inaugurates biomass plant
Spanish wood-based packaging business' facility makes move toward carbon neutrality
Quadpack's wood components factory in Torelló, Spain has taken a step towards carbon neutrality with the inauguration of a new biomass plant.
Quadpack Wood will now use its own wood scraps to generate energy for its dryers, heating and air conditioning, eliminating the need for fossil fuels.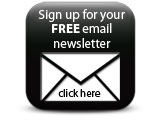 The €2m investment took nine months to build and follows the 2016 installation of a regenerative thermal oxidiser (to eliminate VOC emissions) and the site's 2017 move to using electricity from renewable sources, which has since been expanded to Quadpack's other facilities.
Companies