Quadpack at Cosmoprof Hong Kong
Key manufacturing partners will demonstrate the latest in beauty packaging
Cosmoprof Hong Kong is just around the corner and all our key manufacturing partners will be present to demonstrate the latest in beauty packaging.
The Yonwoo stand (Hall 5G Booth F2A) will showcase its latest developments in airless packaging, including the new Twin Mix Airless, the Ampoule Program, the brand new Econo Jar and the Double-ended Airless Bottle.
Apollo (Hall 5G Booth F5A) will unveil exciting new cosmetic oil pump designs and demonstrate its high-performance Silicon Brush and Comb foamers.
The latest in mascara technology can be seen on the Brivaplast stand (Hall 5G Booth E2E). The 1389 volumising mascara is perfect for the maxi look, producing big, bold lashes. The stand will also host the launch of Brivaplast's thick-walled 1374 lip gloss with special 'lens effect', which comes with four patented applicators.
Visitors to the Jin Sheng stand (Hall 5C Booth R1A) will be able to see its wide range of single- and dual-wall jars, which can be enhanced with a host of premium decoration options.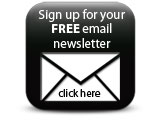 Following the success of last year's event, we will be co-hosting a cocktail party on the evening of the first day of the show, along with Brivaplast and Premi, on the Rooftop Terrace of the Grand Hyatt Hotel. Call your nearest Quadpack office if you would like to attend.
Featured Companies