Quadpack creates bespoke applicator with Charlotte Tilbury for concealer
The new packaging has been designed for its Magic Away Liquid Concealer
The make-up team at Quadpack Industries have developed a flow pen with a very precise applicator with Charlotte Tilbury for its Charlotte Tilbury Magic Away Liquid Concealer.
Packed in a 4ml twist flow pen, custom-developed jointly by the brand and the packaging manufacturer, the concealer has a bespoke flocked sponge in the shape of a tipped sphere.
The applicator is both smooth and soft to the touch, and boasts a flat surface to allow for wide coverage, as well as a pointy tip to target specific areas.
The cap and twist base are personalised with vertical grooves in line with the brand's aesthetic, while the Charlotte Tilbury logo is debossed on the top of the cap.
All aluminium parts are anodised with the brand's signature rose gold.
Finally, because there are 16 shades in the rage, the pen body features a viewing window for convenient colour selection.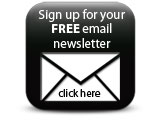 Featured Companies
See also